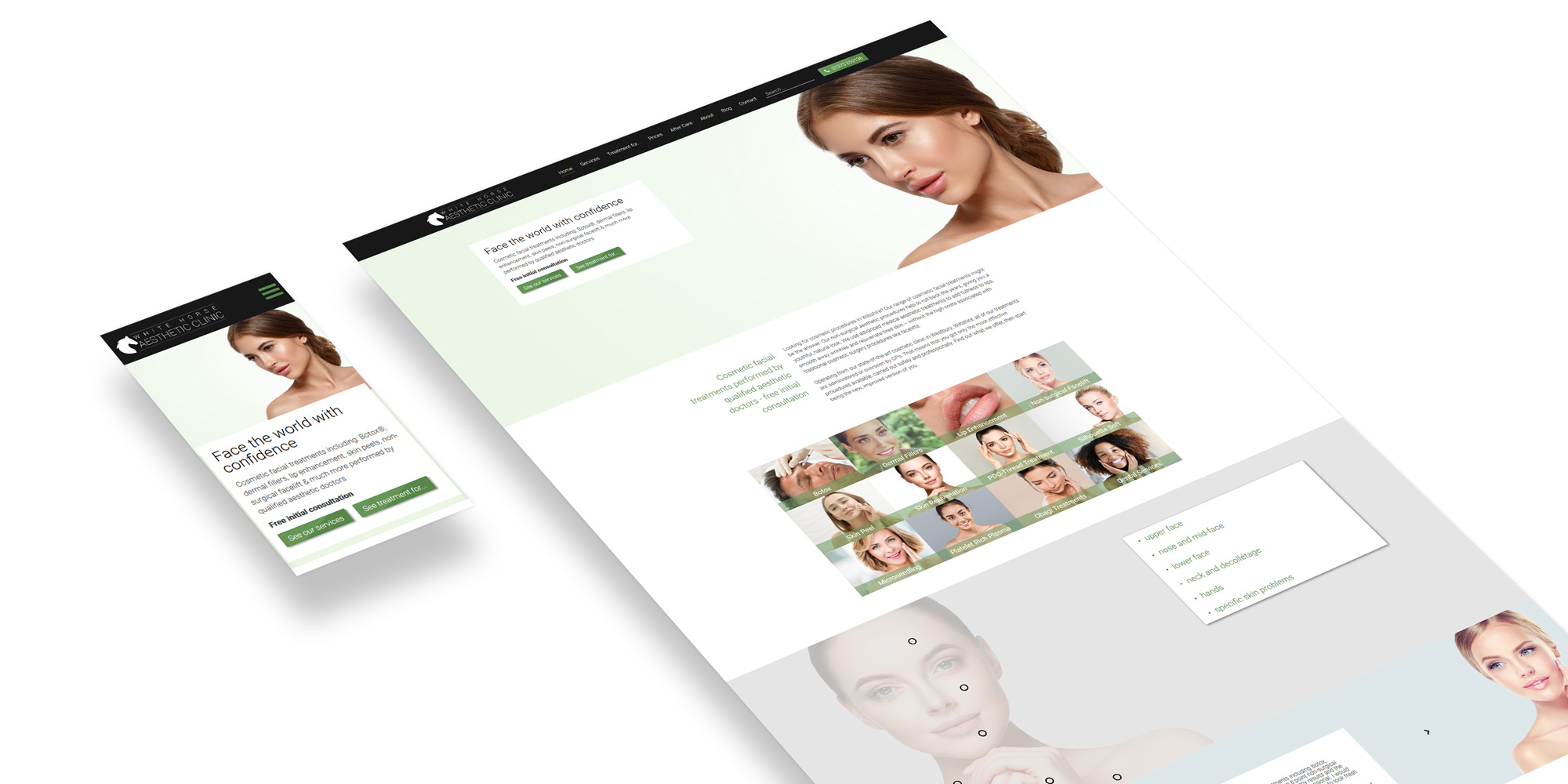 The White Horse Aesthetic Clinic provides a range of cosmetic facial treatments, such as dermal fillers and Botox. It is housed in the recently-built health centre in Westbury. After building a website for the White Horse Dental Practice, we were invited by the same team to provide another new site for the aesthetic clinic. Given the type of business, it was important that the site had strong visual appeal. The selection of images, for example, was vital. The owners also wanted to emphasise that procedures were overseen by medical professionals, and this was highlighted in the text.
Update October 2017
We were delighted to work with the clinic again, redesigning the site from the ground up.
Since our original design, the clinic's success has allowed it to offer a range of new procedures, and these were beginning to overwhelm the existing structure. We worked with the clinic to consider how these could best be incorporated. We also thought visitors might find it useful to organise the available procedures by area of the face or body — for example, 'mid-face' or 'hands'. It's a feature that most competitor sites don't have, and we think it adds something to the site's functionality.
For visual appeal, the site includes some nice animated features – such as sections of the model's face changing colour when the mouse hovers over them.