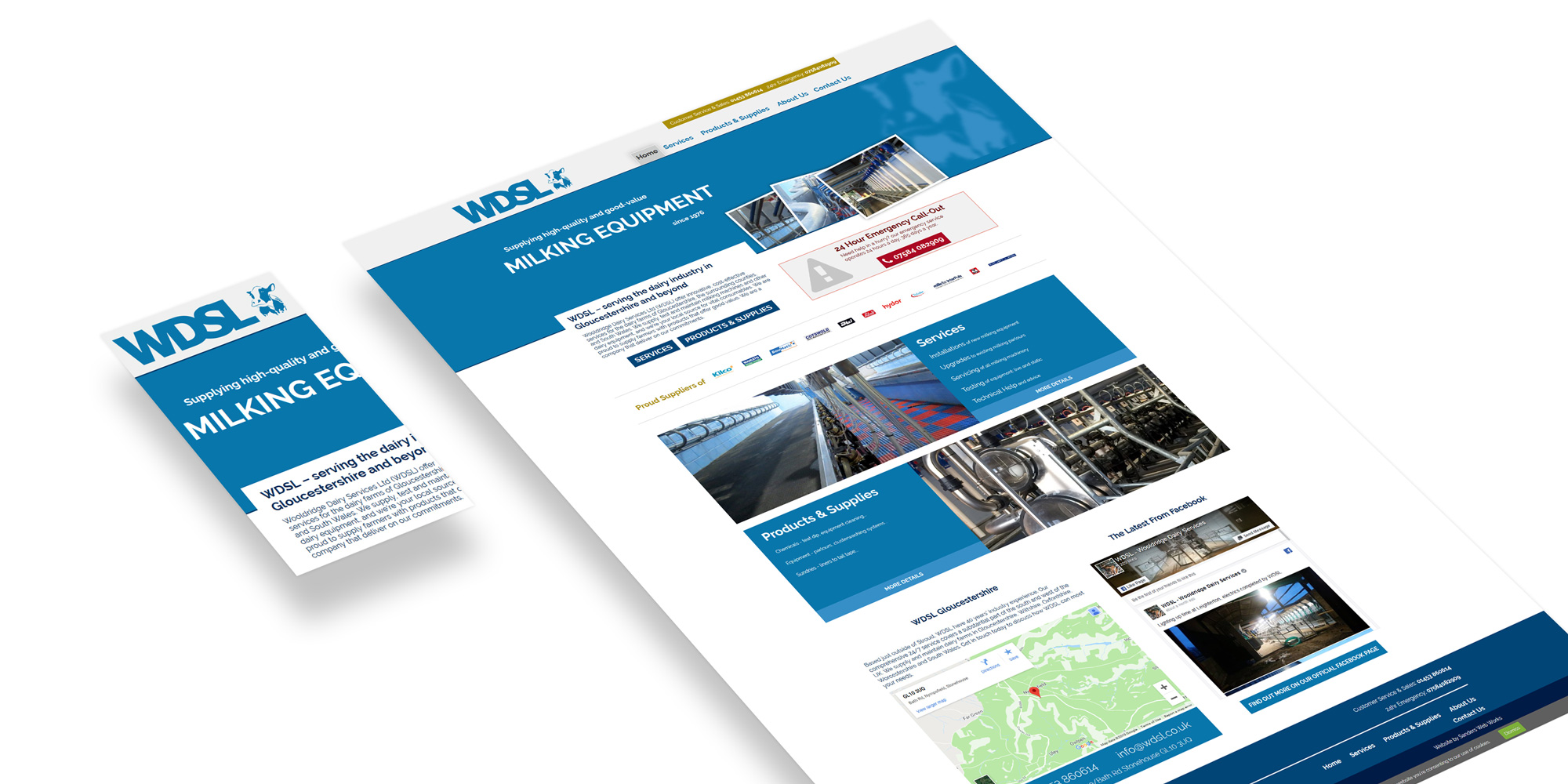 Wooldridge Dairy Services Ltd (WDSL) supplies, installs and maintains dairy farming equipment, as well as offering essential chemicals and other consumables.
Based in Gloucestershire, WDSL has been operating for 40 years. The company offers a technical advice service to farmers and an out-of-hours help line.
WDSL's existing site was out of date and lacking in information. The owners therefore commissioned us to design and build a new website, one which marketed the company's services effectively as well as reflecting its business values.
As WDSL offer a diverse range of services and supplies, our first challenge was to present these to the visitor in a logical, easily-navigable design. Writing the text for the website was next. As the content was often technical in nature, research had to be carried out to make sure the information was correct. WDSL then checked this and we amended as necessary.
WDSL  supplied us with high-quality images of their work. This is an ideal situation, as original (as opposed to stock) images give a site greater authenticity and originality. We worked at cropping and treating the images for maximum impact.
As the company has a social media presence, we included links on the home page to its Facebook posts. Throughout the site, we made reference to the company's participation in the 'Parlour Safe' scheme, which demonstrates WDSL's commitment to staff training and expertise. Visually, a blue and white colour scheme and an uncluttered design suited the business well.