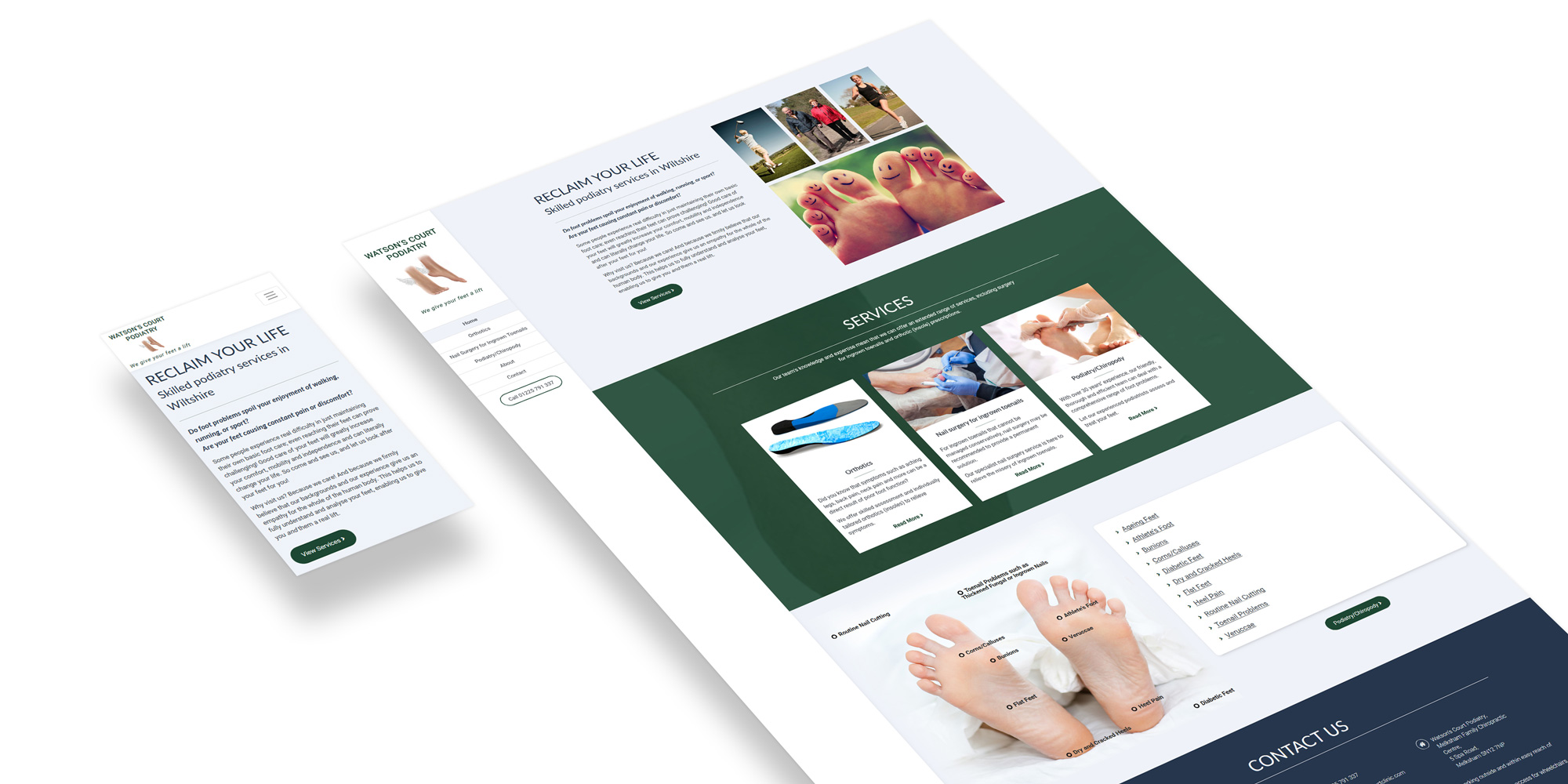 Located in Melksham, Watson's Court Podiatry has been providing podiatry services for over 20 years. The clinic benefits from two very experienced HCPC-registered podiatrists as well as a convenient location and wheelchair access. In addition to a full range of more usual podiatric procedures, Watson's Court Podiatry offers two sought-after services: nail surgery on ingrown toenails and biomechanical assessment/orthotic prescription.
The clinic's existing site had become rather tired and was badly in need of an update. We were delighted to build a new site that reflected the clinic's professionalism and high standards.
Throughout this project, we worked very closely with the owner. The clinic had invested a lot of time and energy in creating its offline marketing materials; it was therefore important that the website made use of these. This would allow a consistent message and branding. Our designer was able to successfully incorporate their existing graphics into a fresh-looking design.