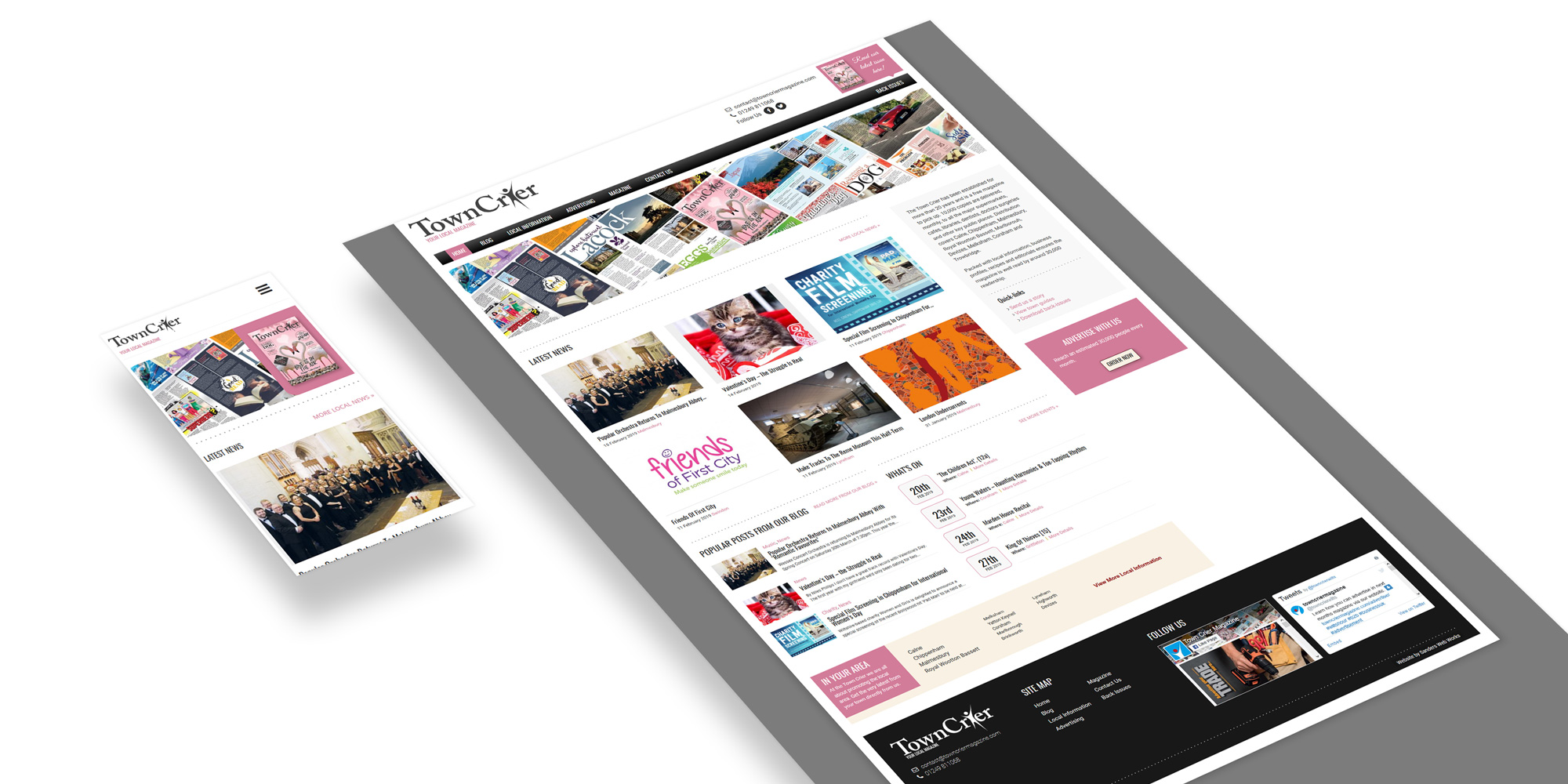 The Town Crier Magazine is a free periodical covering items of interest to the people of North Wiltshire, as well as competitions, recipes, home and garden tips and much more besides. Local traders advertising in the Town Crier can reach an estimated audience of 48,000. The website was commissioned to promote interest in the magazine and sales of advertising space. Selected articles from the latest magazines needed to be included on the site, and a digital archive set up that allowed all the previous editions to be read online. The local communities covered are listed prominently and existing branding is incorporated.
Update: site redesign, January 2017
In January 2017, we were commissioned to redesign the site to add significant functionality.
The changes were extensive and required a new site map. The new features included:
town guides, with links to useful external sites
a what's on section for each area
a revamp of the news and blog sections
enhanced capabilities for online advertising
a mobile-friendly version of the site
We wrote text for the new pages and added photographs. The site was also designed so that once new content is assigned to a location, it will be displayed on the appropriate town guide. This makes it much easier for visitors to find information, events and so on that are specific to their town. This bespoke system is also designed to automate the process of updating content, thereby freeing more of the owners' time. As part of our redesign, we also updated the site's look and feel.