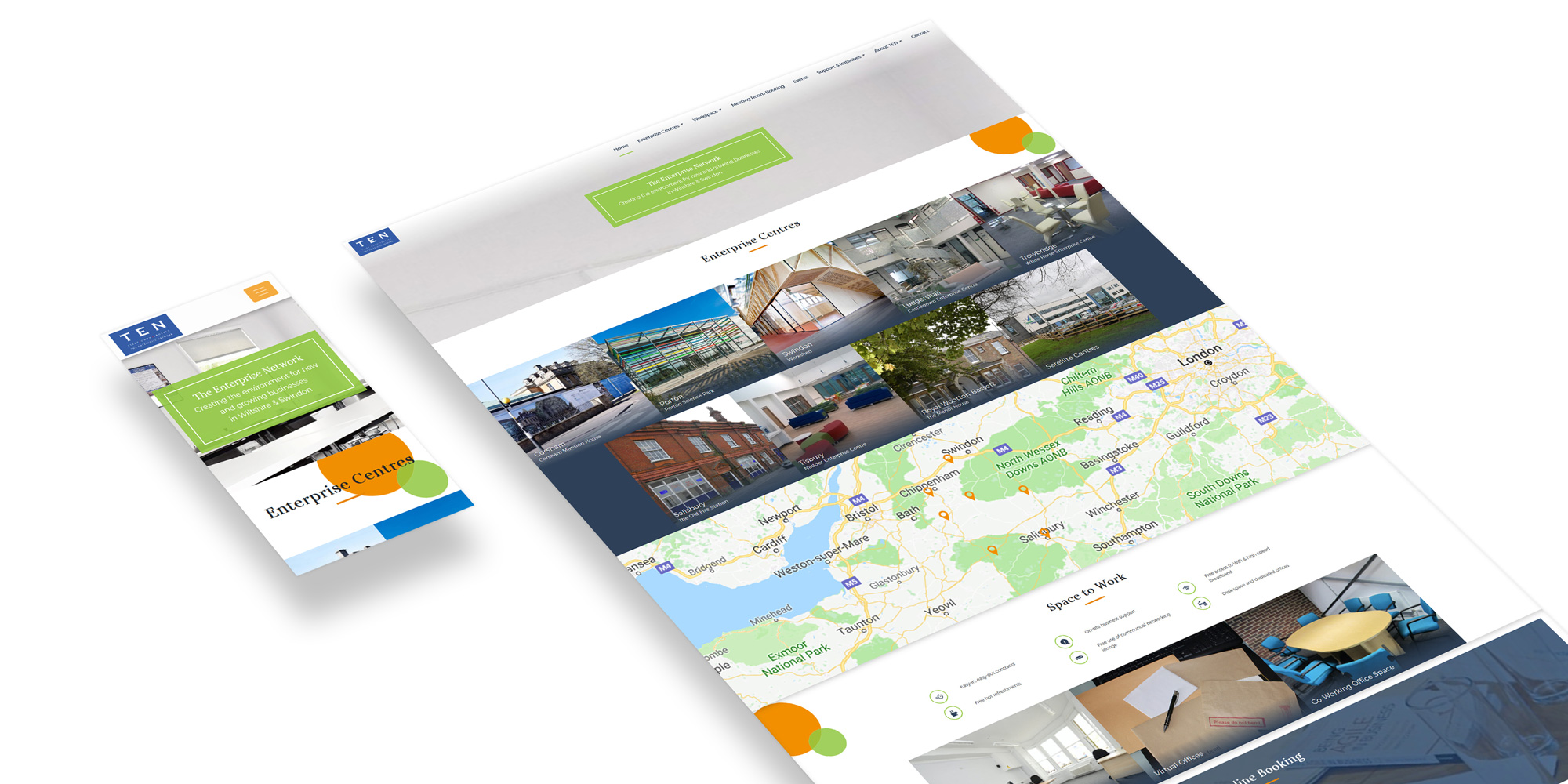 TEN is a Wiltshire Council-led initiative that supports growing businesses in Swindon and Wiltshire. The initiative offers affordable office space throughout the area, in its seven enterprise centres and five satellite centres. Through using TEN's facilities, fledgling enterprises also gain access to professional support and networking opportunities. TEN has its own extensive network of partners, allowing businesses to leverage an even wider range of expertise.
Sanders Web Works has enjoyed a long partnership with TEN — our first office space was in a facility operated by TEN and we benefited from the intiative's advice and support. We were therefore delighted to continue working with them by redesigning their website.
The TEN website was a larger project that involved a number of challenges:
Reorganising a substantial amount of content in a coherent and accessible way
Producing an attractive, updated design that showed each centre's personality and benefits
Building a bespoke bookings system that centre managers would find easy to use
We worked with multiple stakeholders to ensure that the new site fulfilled their needs. For example, the site needed to be easy to update and manage on a day-to-day basis. It also needed to represent both the individual centres and the TEN initiative as a whole. All of these goals were achieved and we hope to continue our partnership with TEN and Wiltshire Council on future projects.