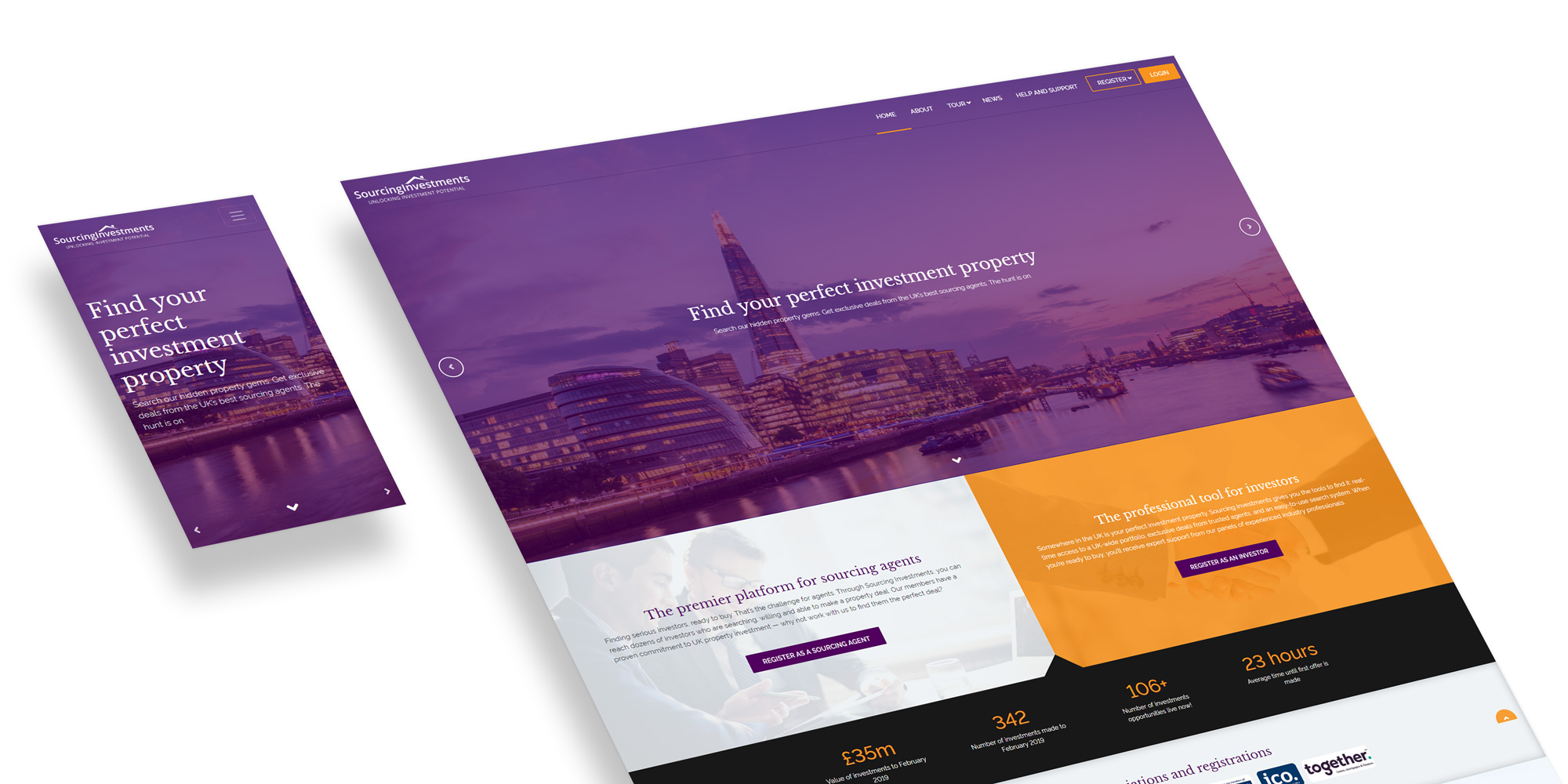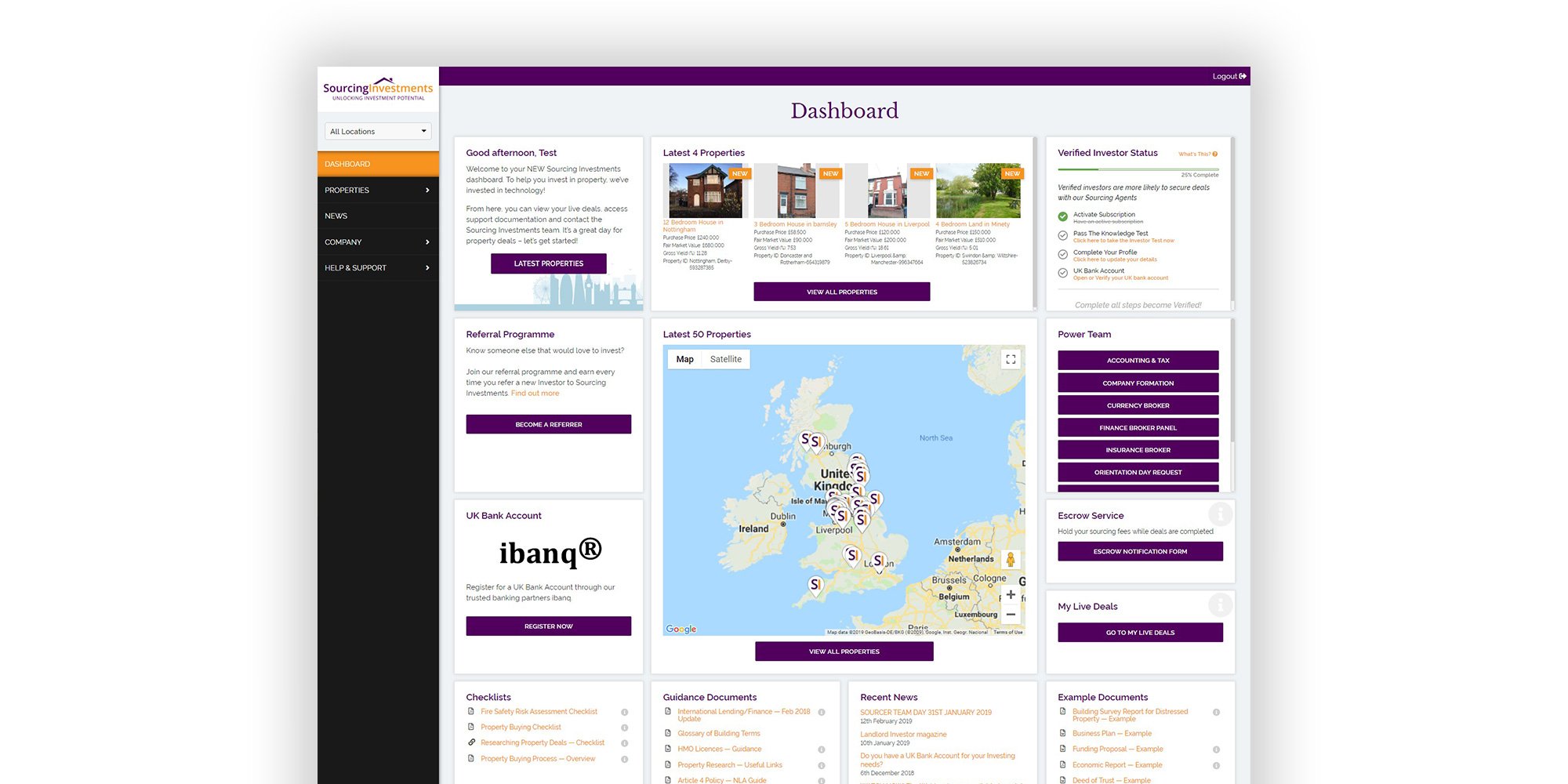 Building and developing a state-of-the-art platform for a successful investment company.
Sourcing Investments Ltd is a London-based company that supports investors in the UK property market. Their team brings together serious investors with trusted sourcing agents, as well as making the investment process more efficient and secure. To date, their users have acquired around 350 properties, representing £35 million in investment. As a proportion of the investment properties are renovated, Sourcing Investments Ltd help to return much-needed affordable housing to the home and rental market.
Sourcing Investment's business model relies on providing investors and sources with a sophisticated online platform for searches, secure transactions, conversations and more. As the existing website could no longer deliver this, Sanders Web Works built a bespoke and technically advanced system, one that both accommodated their present needs and allowed future changes to be implemented more cost-effectively. We have an ongoing role in supporting Sourcing Investments and continue to develop the site in response to the company's evolution.