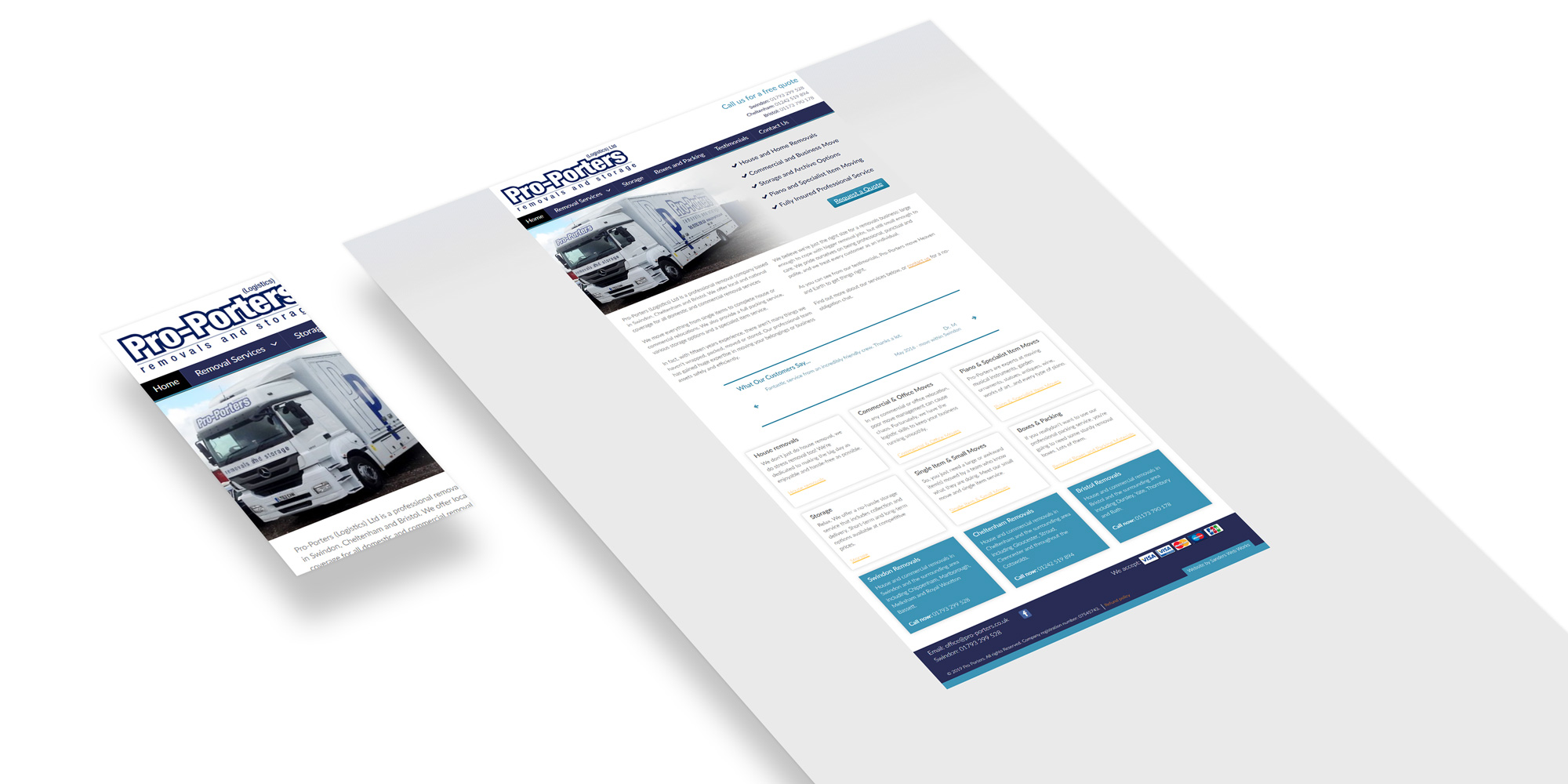 Pro-Porters is a removal and storage company operating in the South West. Their target market centres on Swindon, Bristol and Cheltenham.
The company's existing website no longer met their needs, and we were commissioned to overhaul it. This involved re-organising how the services were presented, writing more persuasive content, updating the images and generally smartening up the site.
However, we also had to preserve some of the feel of the older website to keep some continuity with the earlier site. The company's existing branding also needed to be incorporated.
Why We Did What We Did…
The company had accumulated a list of helpful tips for customers – or indeed for anyone moving. However, these were located on a separate page. Integrating these onto the other pages allowed us to add some interest to each page.
To create further interest and involvement, we also wrote catchy strap lines (hopefully) for several of the pages e.g. "The most important thing we remove. Stress."
We used new photographs of the company vehicles to reinforce the professionalism of the company, and removed the outdated images.
As a major selling point for the company, the testimonials were given prominence on the home page.