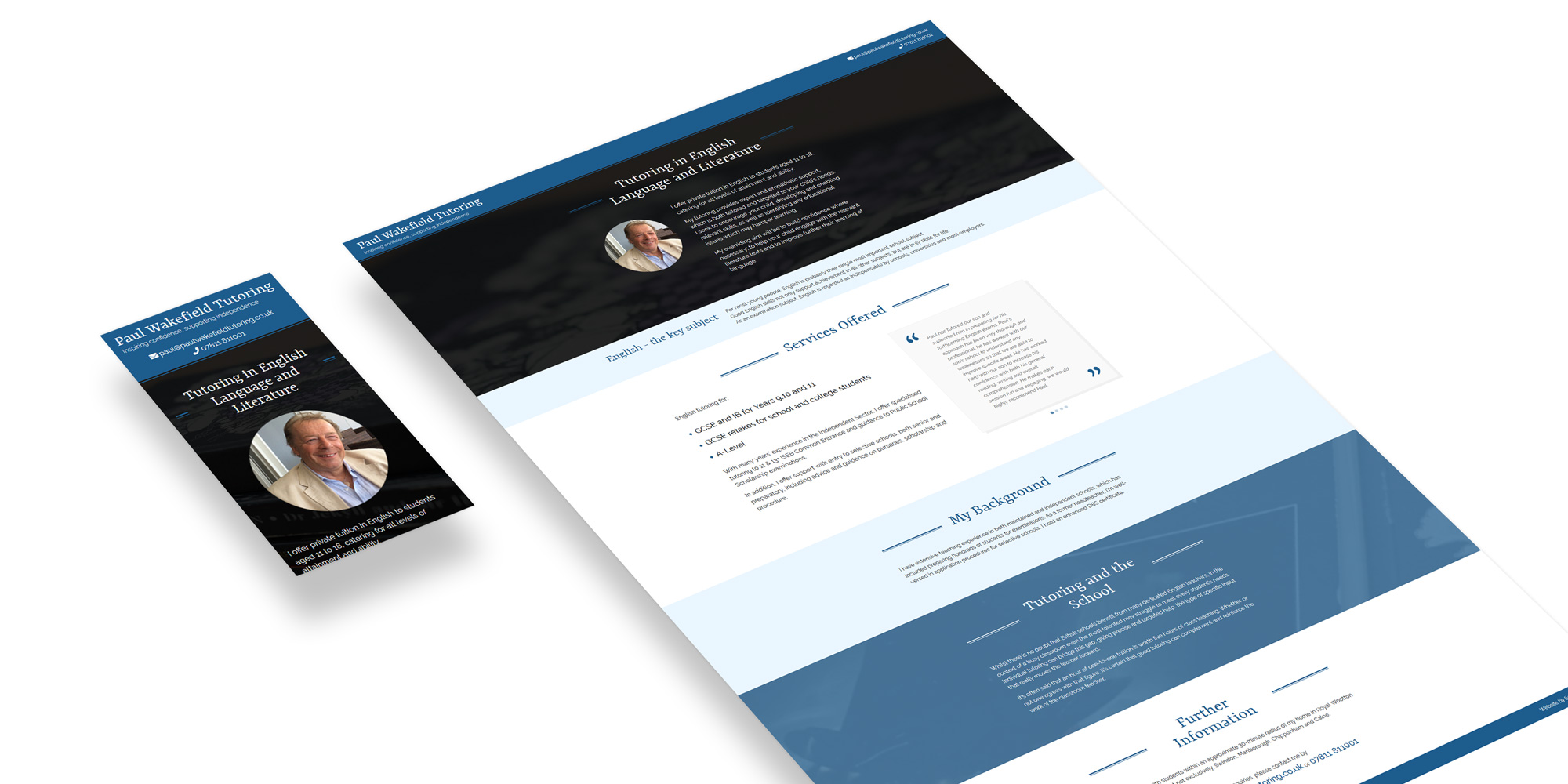 Paul Wakefield is a private tutor, offering tuition in English language and literature to students aged 11 to 18. Based in Royal Wootton Bassett, Paul works with students of all abilities and levels of attainment. He provides targeted support, developing necessary skills and identifying any issues that are slowing progress.
Paul commissioned us to design and build a single-page site to market his business. Following initial discussions about the central message and intended audience, we produced initial designs, which were refined as the project progressed.
We collaborated closely with Paul on the website's text. We optimised text for internet users and search engines, whilst gratefully accepting his grammatical and stylistic fixes!
Visually, the colour palette was chosen to reinforce the business's aims and central message. For example, Paul is a tutor of considerable experience, and darker blues are often used to communicate reliability and trustworthiness. Black is a colour that suggests sophistication and learning (think of paperback Penguin Classics!).
Background images were created by taking photographs of Paul's own books. This lends the site an authenticity that might not have been gained by using stock images.