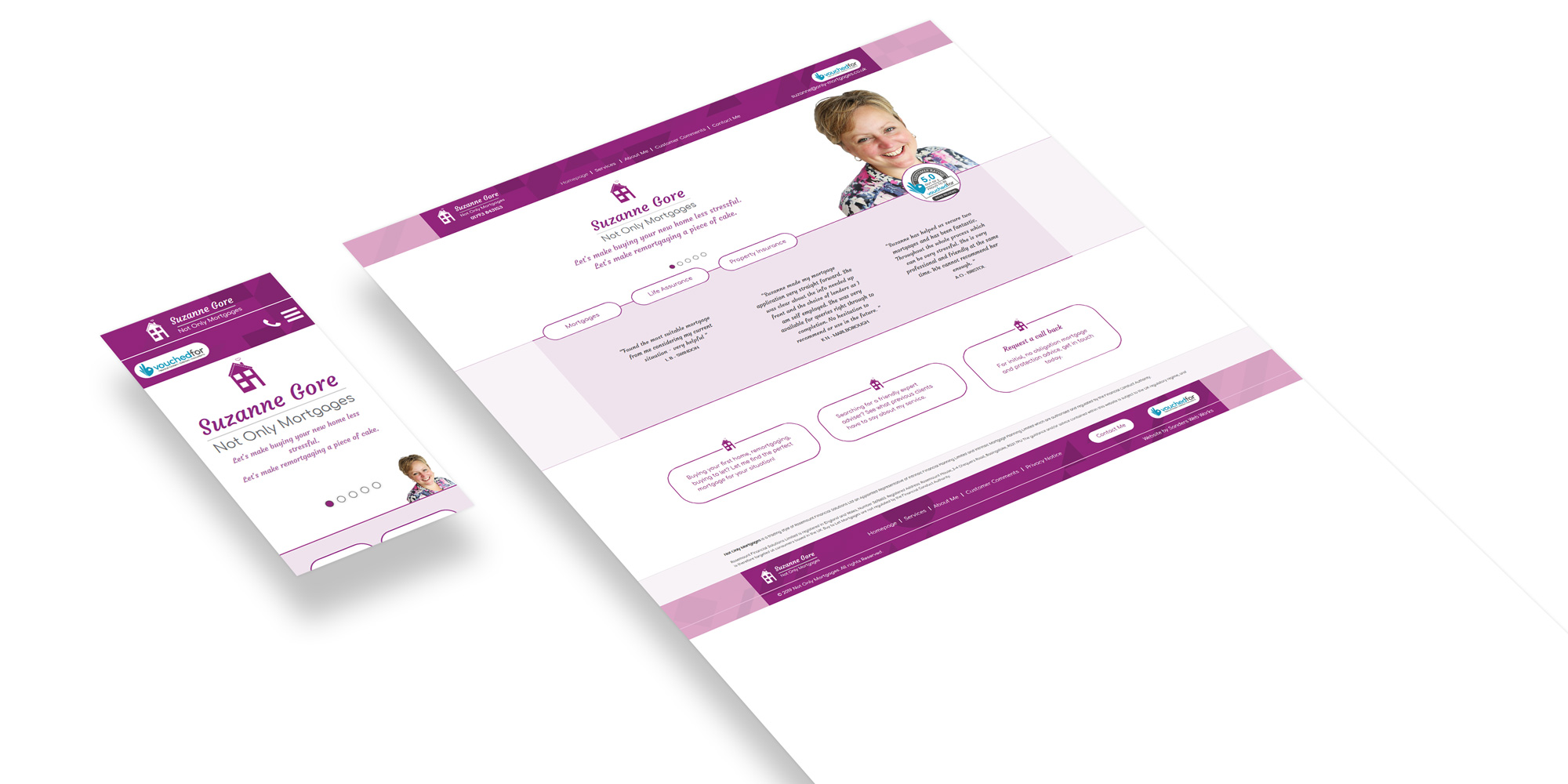 Suzanne Gore is a mortgage adviser who offers a complete home-buying support service. As the name of her site — notonlymortgages.com — suggests, Suzanne helps buyers with a whole range of challenges, including finding appropriate insurance, life assurance and even utilities. Suzanne brings extensive experience and expertise to her business: based on independent reviews, she was recognised by review site VouchedFor as one of the top 250 Mortgage Advisers in the UK.
Sanders Web Works was commissioned to redesign Suzanne's existing site.  The new site had to reflect Suzanne's personality, energy and friendly, open way of dealing with customers. Her conviction is that home-buying does not need to be a stressful process, but can (and should) be an exciting period: again, this needed to be explicit in the website.
We worked with Suzanne to write content that fitted her brand, but we also expressed her key messages through the design. For example, the prominent use of Suzanne's image, as well as a cursive font, both help to personalise her business.