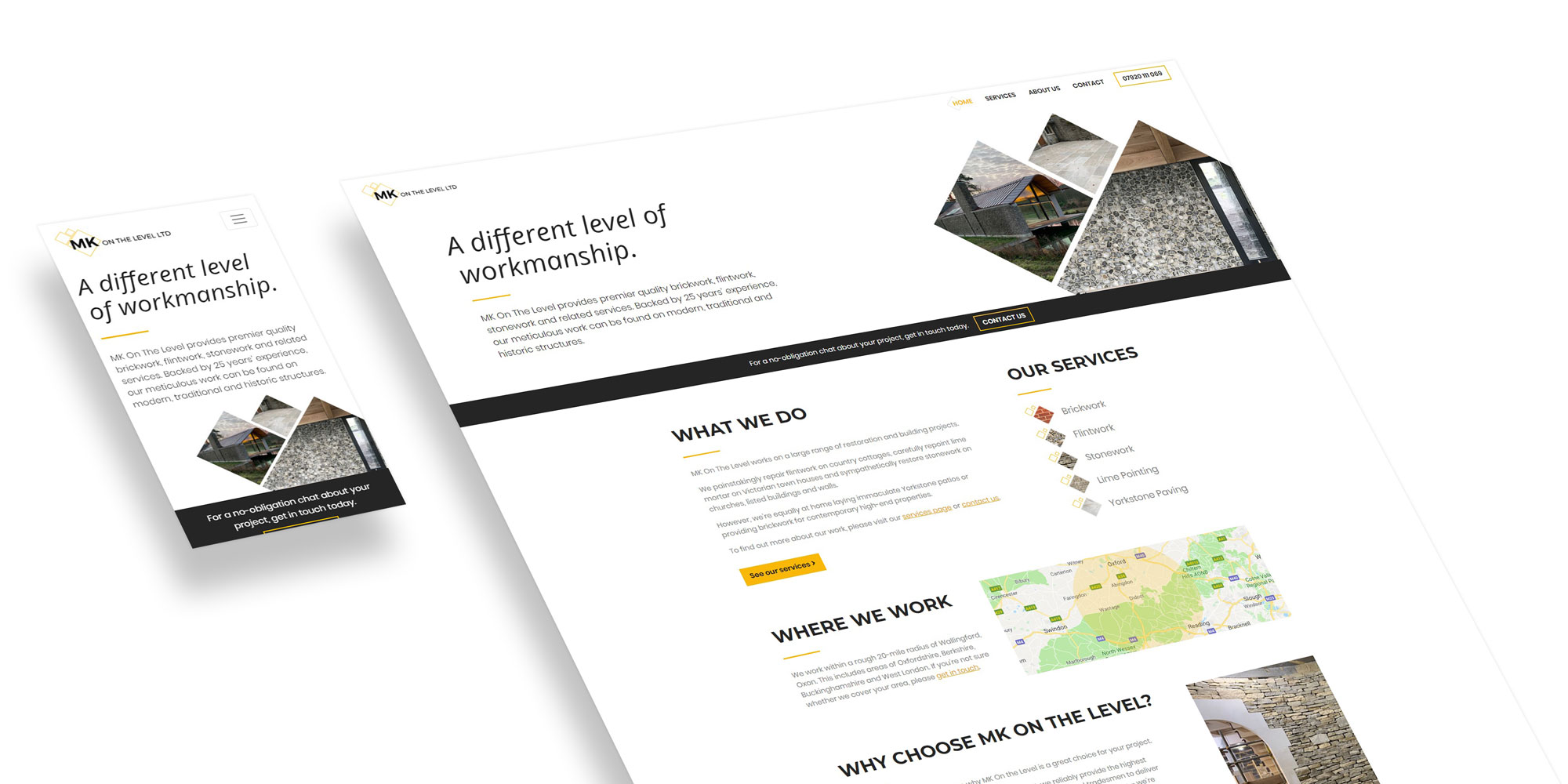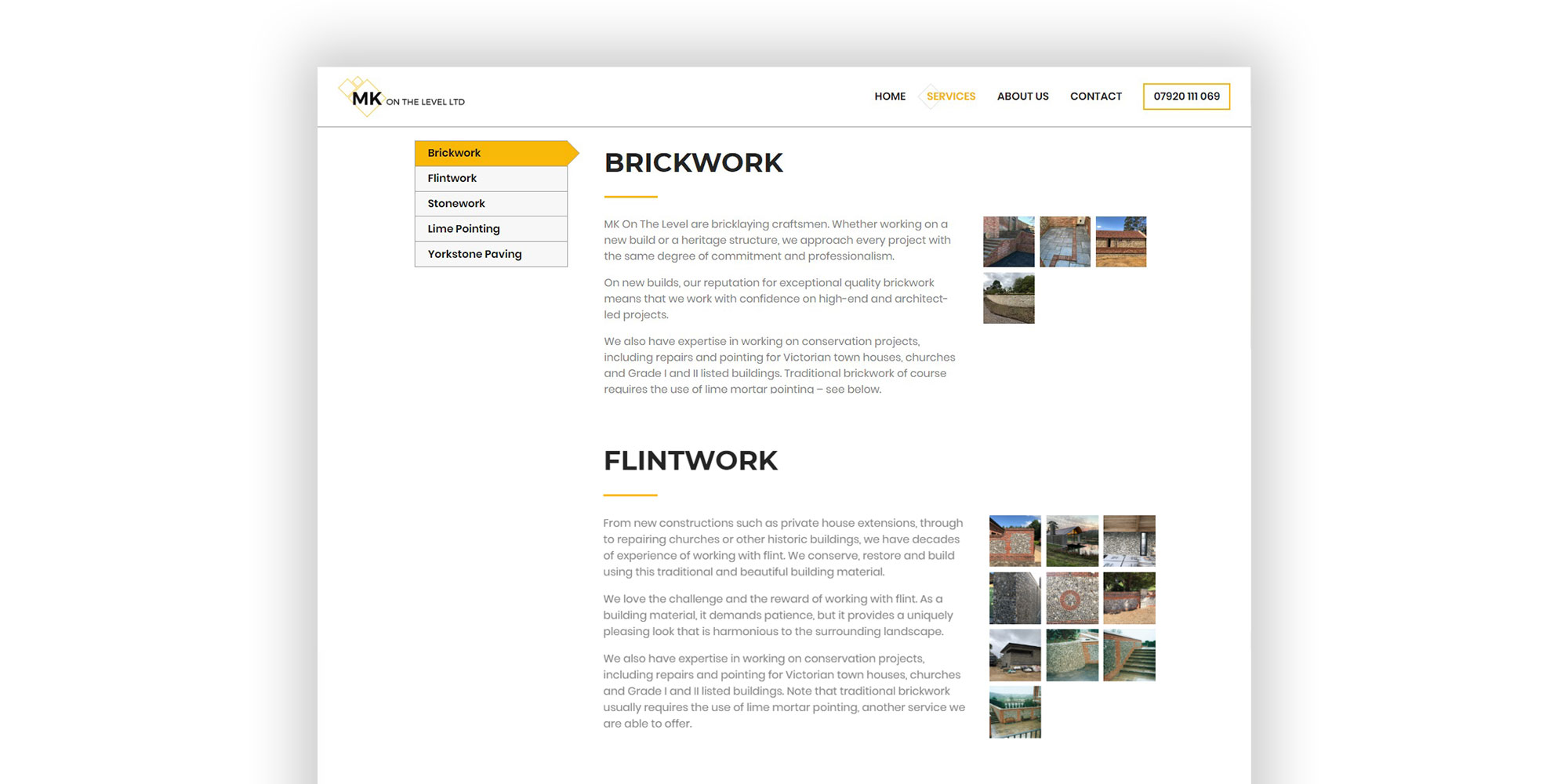 MK On The Level Ltd provides premier quality brickwork, flintwork, stonework and related services. Based near Wallingford in Oxfordshire, this small company focuses on delivering superior levels of workmanship and customer service. Their contracts range from restoring townhouses, cottages and other traditional buildings to work on high-end new builds.
Like many of our clients, MK On The Level's owner wanted straightforward guidance on developing an online presence. We were delighted to help him with this. We began by discussing what the business's needs were and how a website could help meet these. For more insight, we then used a tailored questionnaire to find out about the company's main selling points and ideal clients. By the end of that process, we had a clear idea of what type of site would work best for the company, how to structure it and what to emphasise in the content. It also helped to inform our design.
The website needed to showcase the company's services and the quality of its work. We achieved this through putting photographs of the company's work front-and-centre. Just as importantly, the site can be easily updated as more pictures become available.
The design is clean and geometric, with colours that suggest the materials used in the company's work. A subtle background image adds texture. As part of the design process, we supplied a logo that fits with the rest of the site. The company now uses this in its offline marketing, including on the works van.