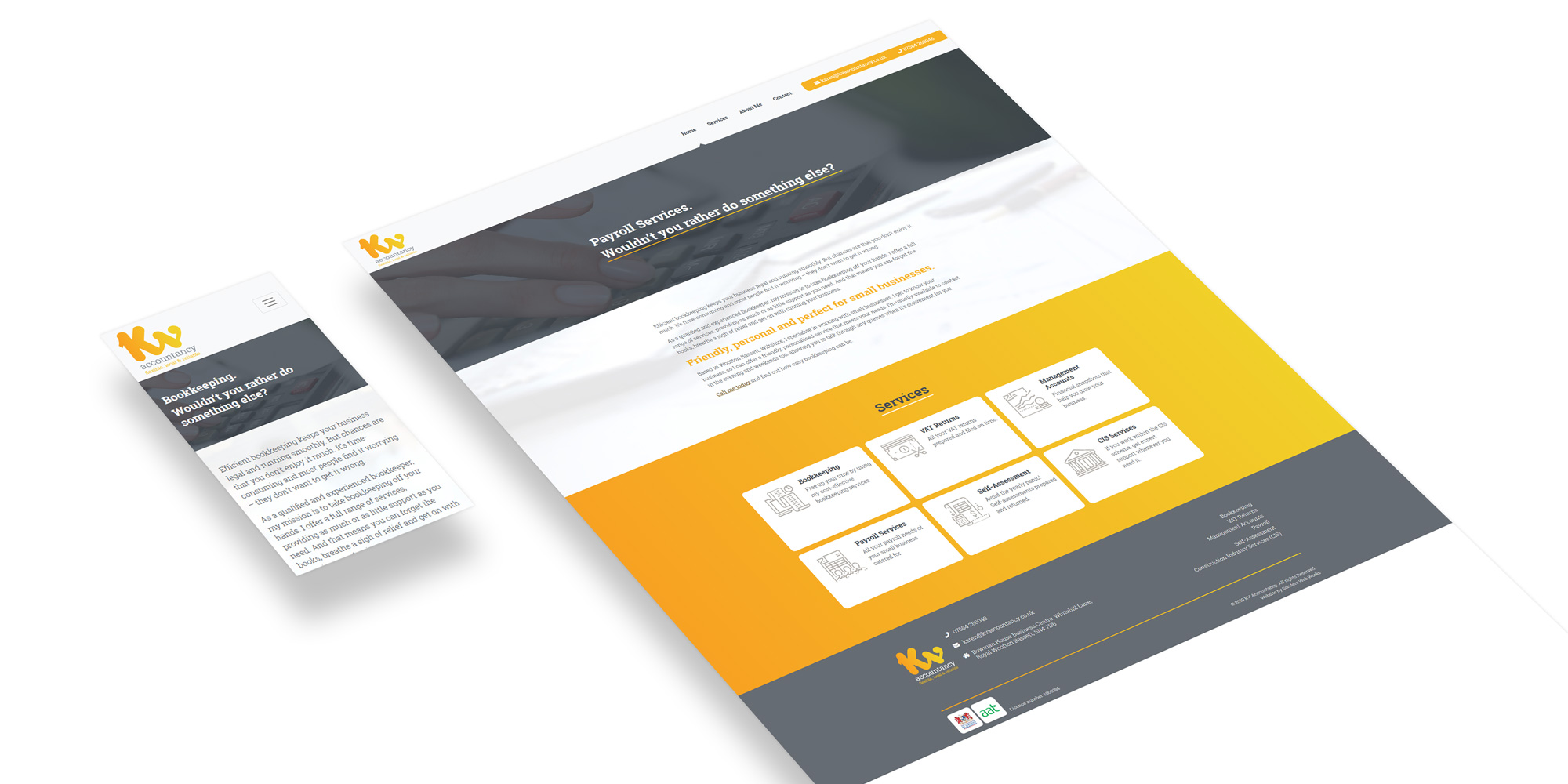 Based in Royal Wootton Bassett, KV Accountancy provides a full range of bookkeeping services for businesses and other organisations. Owned and operated by Karen Valdez, KV Accounting specialises in meeting the needs of small businesses, including sole traders and/or tradespeople. Karen focuses on providing an efficient, friendly service where clients are encouraged to get in touch if there are figures that they don't understand. For the maximum convenience of her clients, she is contactable outside of regular business hours.
We were commissioned by Karen to redesign her website. As with many companies, the website needed to fit in with her existing logo. Our designer used a striking, but not garish, colour scheme, together with a subtle background image to add texture.
Regarding written content, many of Karen's clients are busy people who find bookkeeping a nuisance that they would rather not deal with. We therefore wrote text emphasising that KV Accountancy can deal quickly and simply with all bookkeeping issues, leaving clients to get on with their core business.