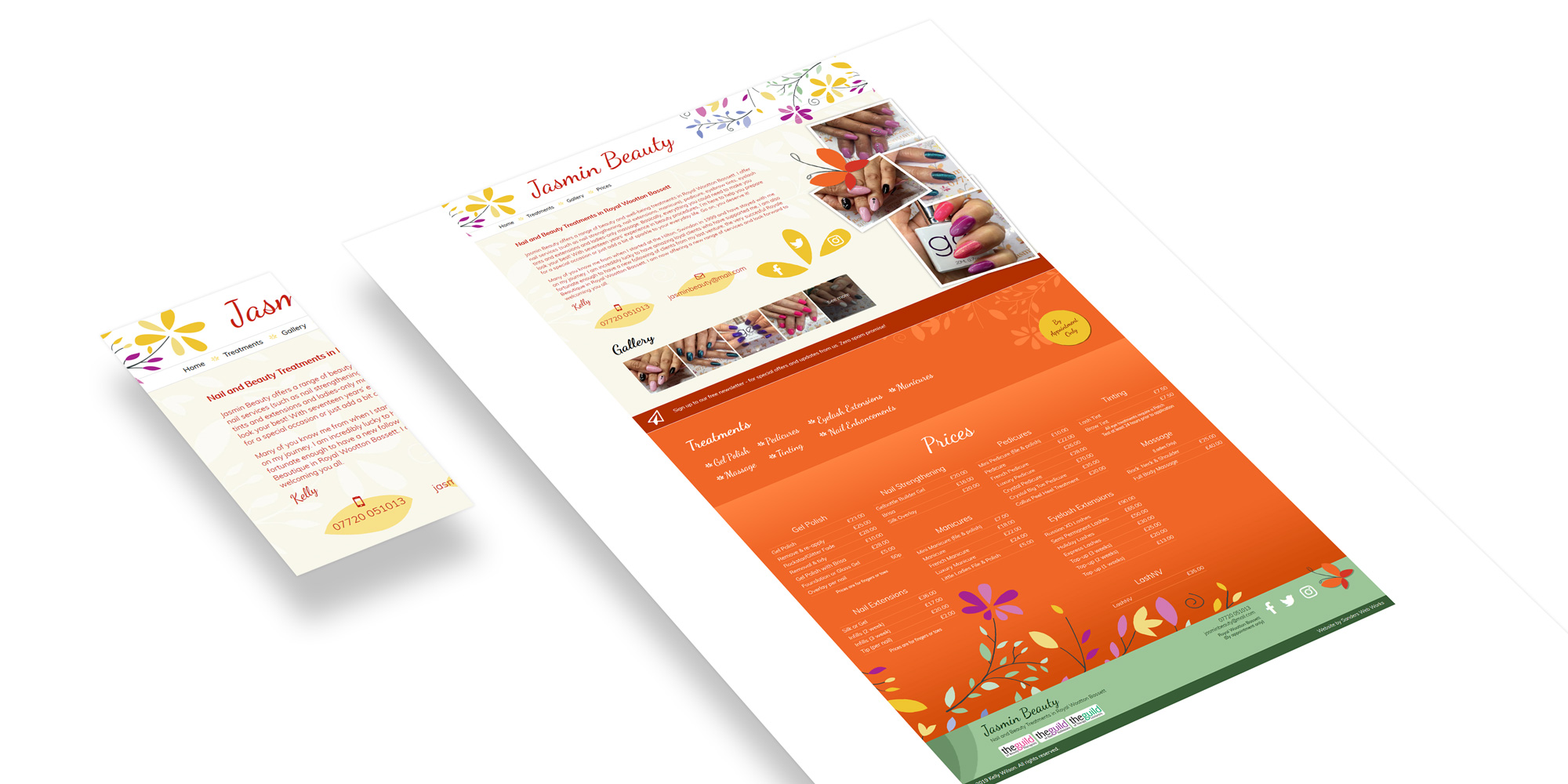 Jasmin Beauty is a Wootton Bassett based business owned and operated by Kelly Wilson. Kelly provides a full range of nail-related and other beauty services, including pedicures, eyebrow tints, eyelash tints and extensions, waxing and ladies-only massage. Kelly has been working in the area since 1999, when she worked at the Hilton in Swindon.  After running the Royale Boutique in Royal Wootton Bassett, Kelly has decided to work from home on an appointment-only basis.  The new business name and location needed a new website. As we succesfully managed Kelly's previous site, she approached us to design her new site.
Our design for Jasmin Beauty shows what can be achieved with a single page 'business card' site. As space is at a premium, it's important to write concise copy, to display key selling points or services prominently, and to set out essential information like prices in a neat, readable form. We think the design achieves this and presents quite a lot of information without looking too busy or cramped.
The design needed to reflect the nature of the business, and so a strong floral motif was used, referencing the business name. A warm orange was chosen with subtle gradients; this creates a welcoming feel, which we think reflects a home-run business offering one-to-one treatments.