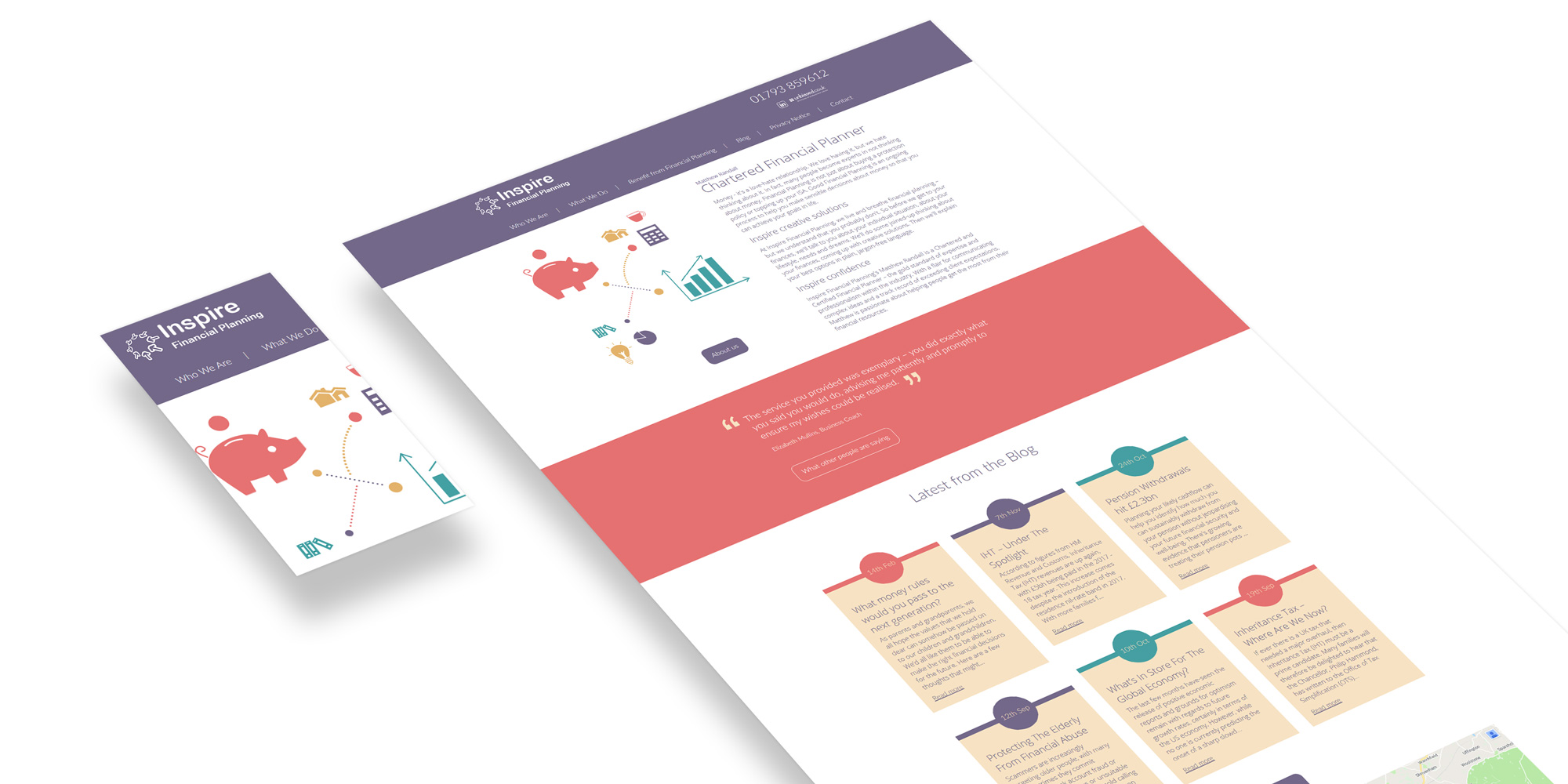 Inspire Financial Planning offer high-quality, independent financial advice. The business is owned and managed by Matthew Randall APFS AIFP. Matthew has Chartered Financial Planner Status, the gold standard for the financial planning industry. The business operates from offices in Royal Wootton Bassett, Wiltshire.
We were charged with designing a new website with a more friendly and welcoming personality. Matthew wanted a more contemporary feel that would provide a contrast to many of the rather staid designs seen on financial planning websites. We feel that the home page we designed achieves this through a combination of colours, appropriate fonts and a quirky graphic. Supporting this is the home page text, which has a relaxed, informal tone.
Financial advisor websites are obliged to carry large and unwieldly legal messages. On many pages, we've inserted these as side-boxes to avoid making the content-filled services pages even longer.
Another key feature of the website is the blog. This is taken from Inspire's professionally-produced magazine that offers commentary on financial news. Our content management system allows us to easily convert the magazine into blog format as part of our ongoing management.