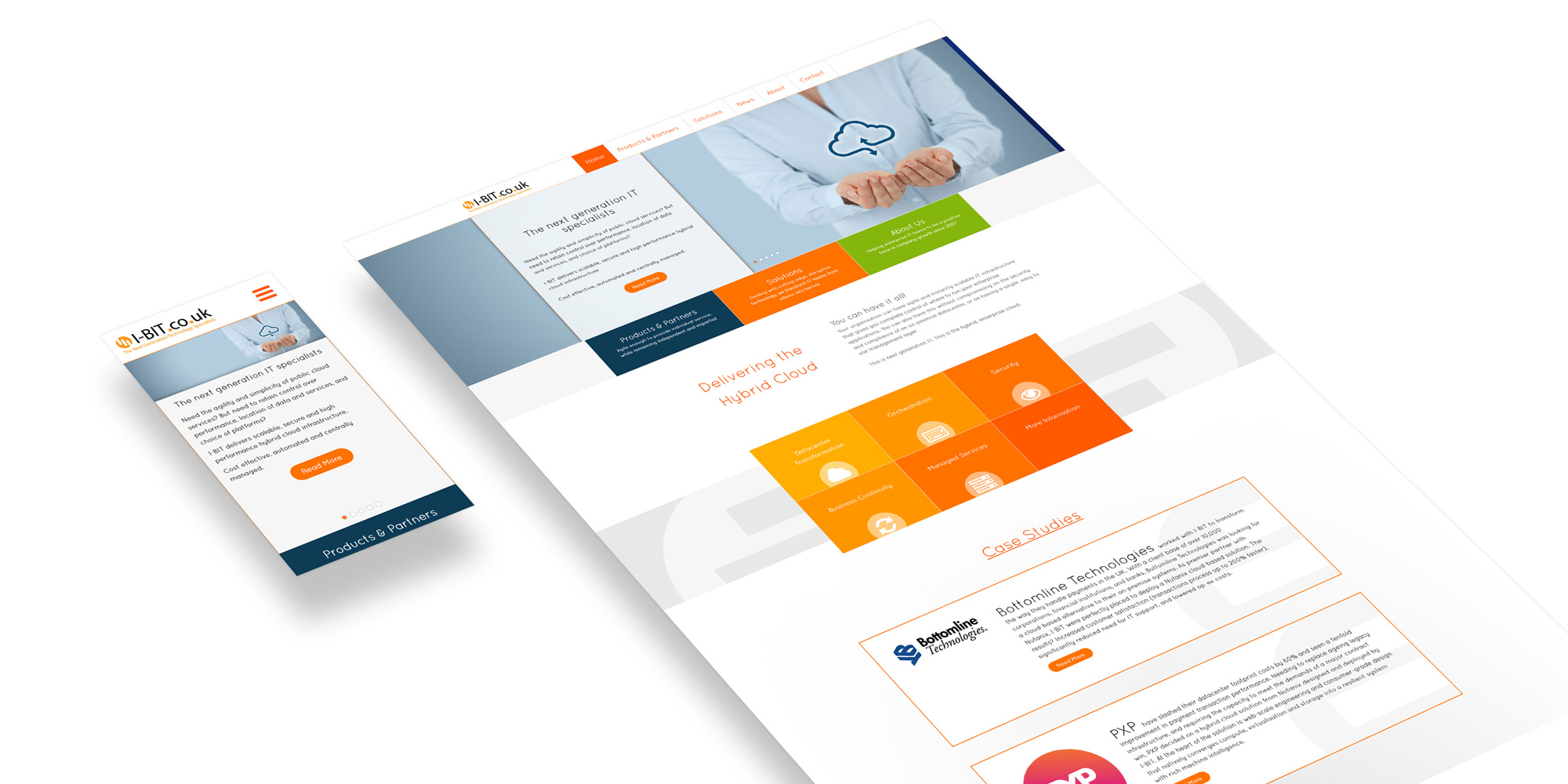 I-BIT offer IT solutions for larger companies, helping them to switch from facilities based on the premises to cloud-based computing. To achieve this, they partner with sector-leading businesses, such as Nutanix and Microsoft.
The company's website was beginning to suffer from the limitations of their original design. Also, with burgeoning content, navigability was becoming an issue. Sanders Web Works were approached to redesign the site to address these and other issues.
We worked closely with I-BIT to produce a site structure that was streamlined, rational, and easily navigated. Aesthetically, our design had to reflect the company's existing branding. We built on this using a colour palette that centres on their logo's rich, saturated orange. In our view, the colour scheme nicely reflects their bold and optimistic vision for the future of IT.
As with many technology-based B2B companies, the I-BIT site needs to convey relatively large amounts of technical information. This can, however, lessen the site's visual impact. Our solution was to make use of sliding animations that introduce text one digestible chunk at a time.