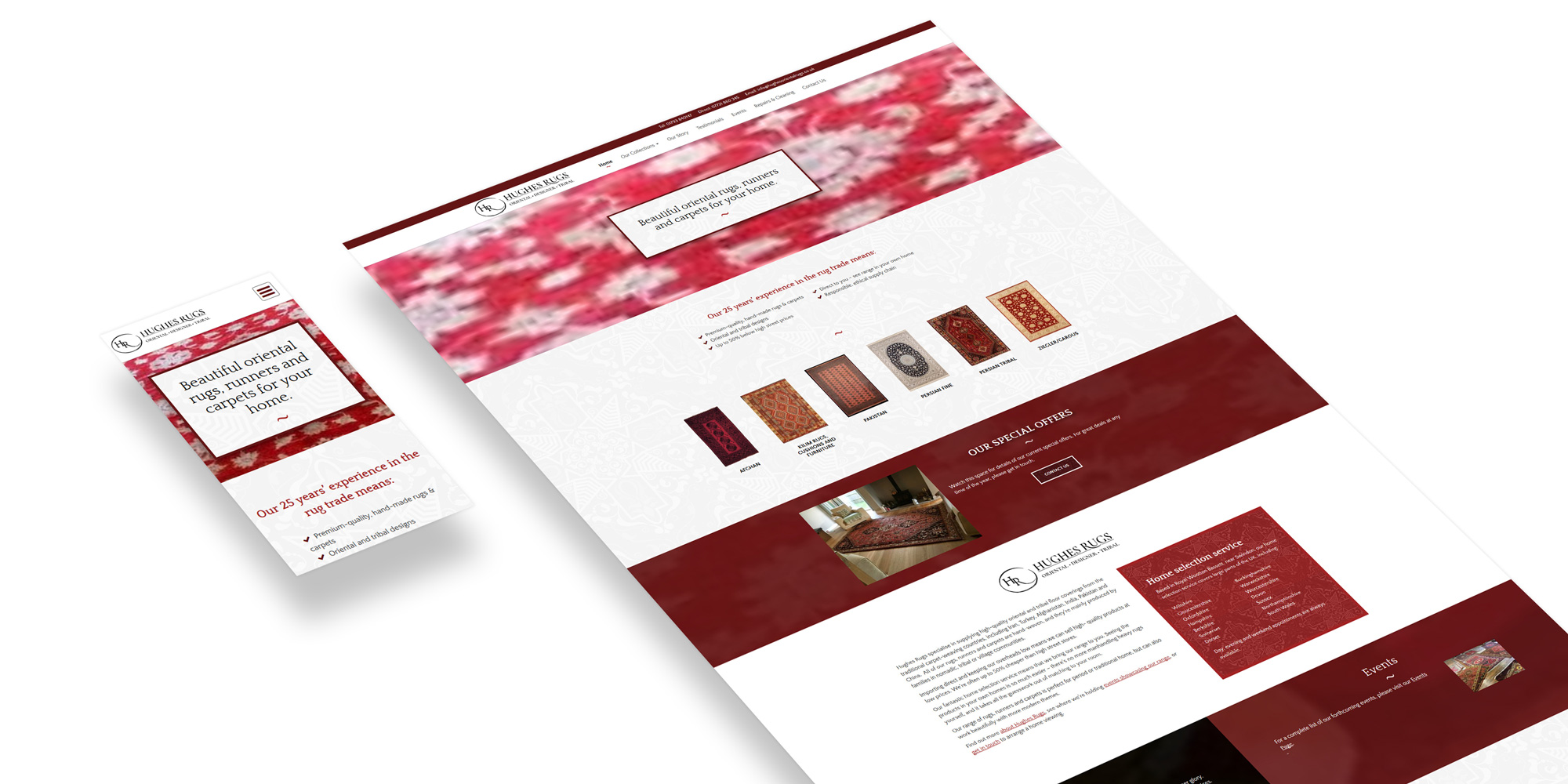 Based in Marlborough, Hughes Rugs imports premier quality rugs and carpets from the traditional carpet-producing countries from the Middle East and Asia. This family business draws on over 7 decades of experience in the rug and carpet trade, and is able to offer its customers substantial discounts over high-street prices. In addition, the company's home selection service means that it's possible to view the products in situ.
Sanders Web Works was commissioned to redesign the company's website, which did not reflect the company's professionalism.
We reviewed the website's structure and kept this, and the menus, as straightforward as possible. In terms of design, the colour palette reflects the traditional rich hues that are seen in many of the rugs. Our designer also added background textures that reference the products. As with most projects, we incorporated existing branding.
Hughes Rugs supplied images of their products on display, and also in situ in customer homes. The latter in particular make the product really come alive, so we made sure that we made full use of these.
We also wrote original content for the site, summarising the company's activities and their main benefits for a customer. For Hughes Rugs, these include the quality of product, the home viewing service, their ethical sourcing and affordable prices.
We also researched and wrote descriptions of the main product categories. This fulfils two functions: it's useful for customers who want to know about a particular rug's provenance, and it also helps the site's ranking with search-engines.