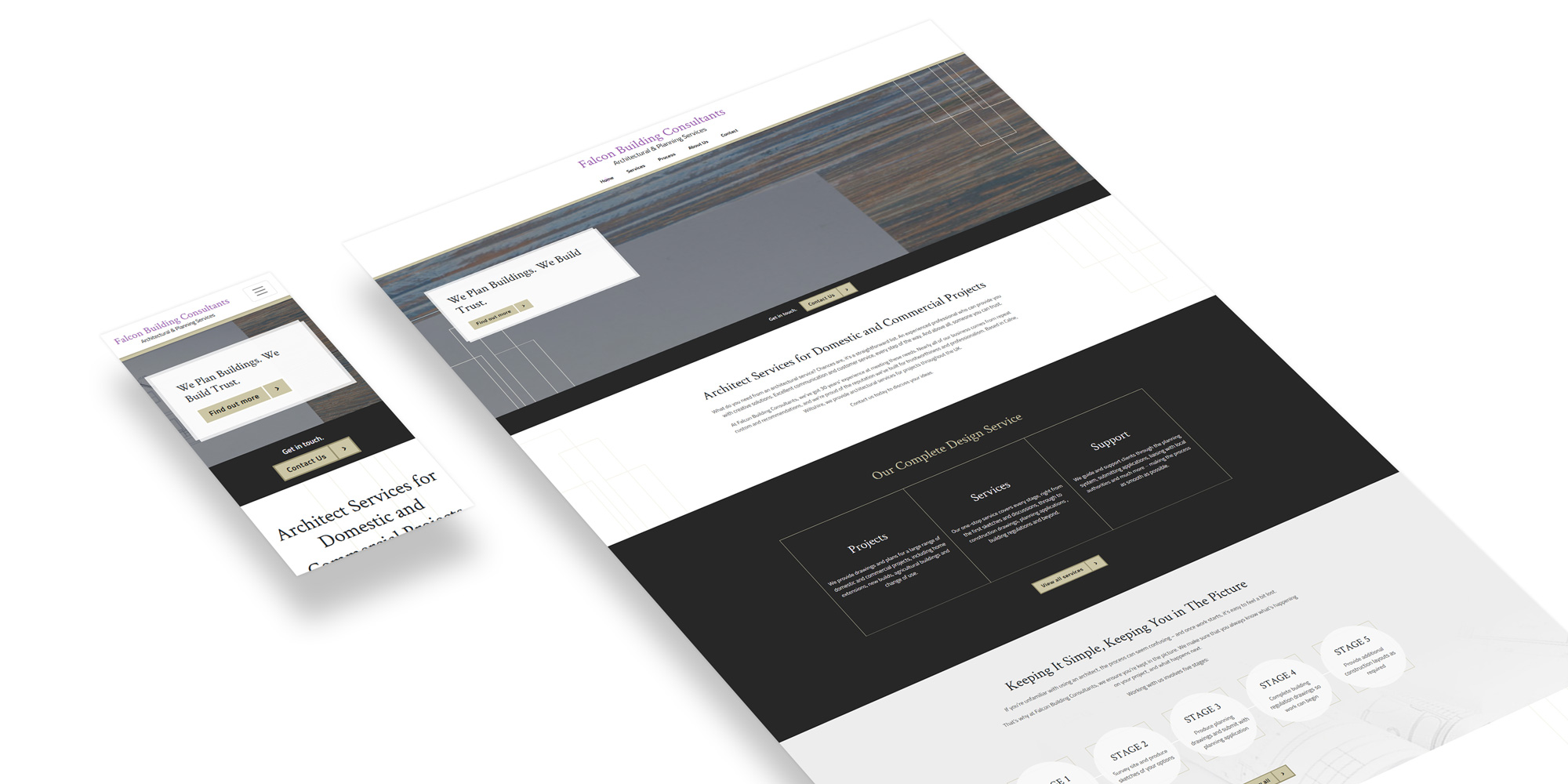 Falcon Building Consultants is an architectural services company that provides detailed designs for residential and commercial projects. Based in Calne, the consultancy is owned and run by Kevin Vines, an Architectural Technician with over 30 years' experience. The company has an excellent reputation, evidenced by the fact that most of their work comes from repeat business and recommendations.
Sanders Web Works was commissioned with building a new website for the company.
For businesses, it's particularly  important that their website instantly conveys what the company does. With Falcon Building Consultants, this was achieved most obviously through the large banner image that heads each page. However, their core activities are also referenced more subtly, in the background image on the home page and in the design of the side boxes (on this page, for example). The colour palette too is kept deliberately neutral, suggesting a paper-based 'product'.
Regarding website content, we adapted and optimised text that the company had supplied. We ensured that their main selling points were put front-and-centre for prospective clients. For example, Falcon Building Consultants puts a focus on user-friendliness — so the website emphasises how the company guides clients through the architectural and planning processes.