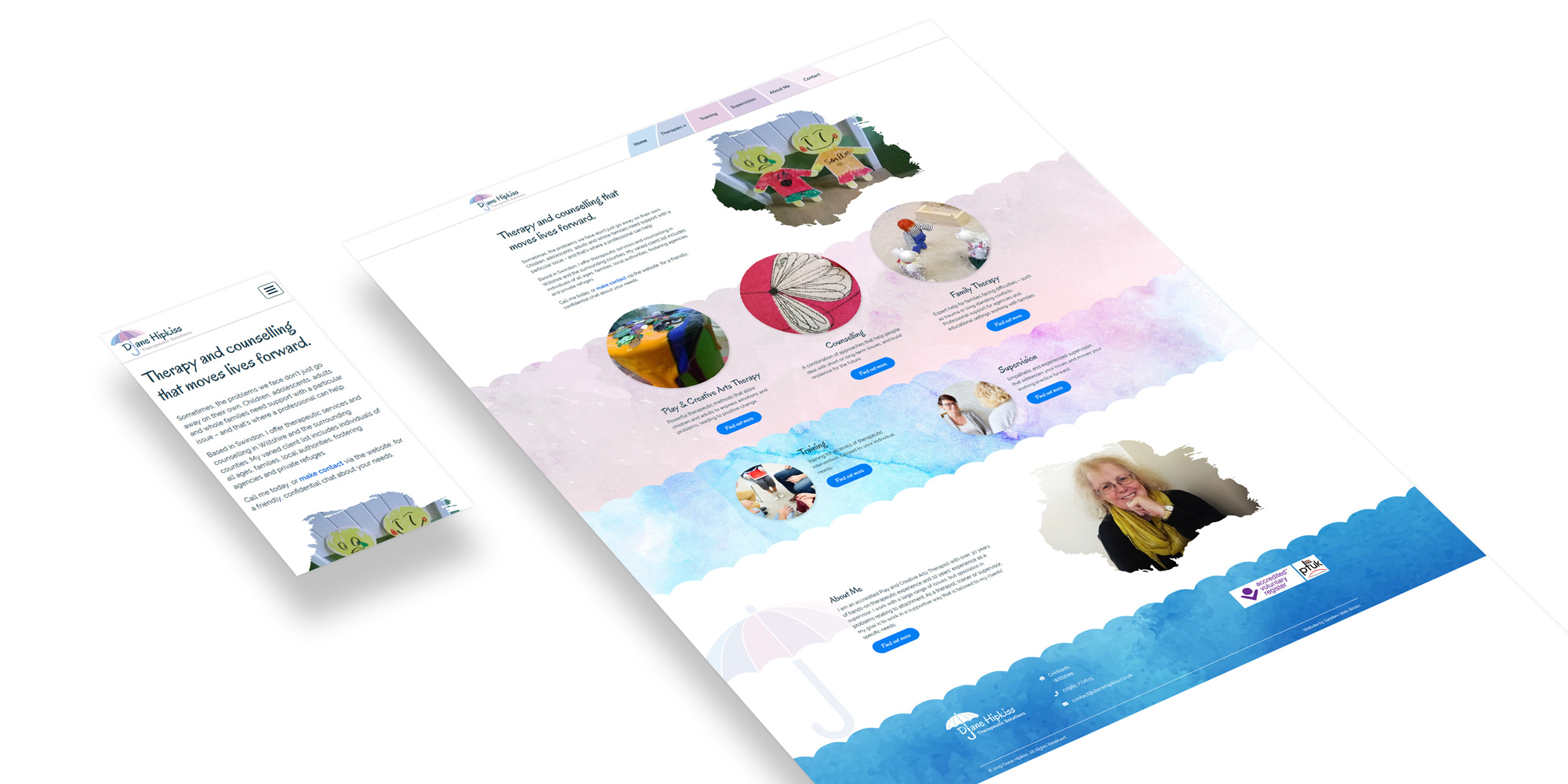 Diane Hipkiss is a therapist and counsellor offering a range of services for individuals (including children, adolescents and adults), families, organisations (such as fostering agencies) and other therapists. Based in Swindon, Diane brings over 30 years' experience to her role.
We were very pleased to win the commission for the redesign of her website.
One challenge in designing the site was how to highlight Diane's methods. Diane is a registered play therapist and a key part of her offering is the use of play and creative therapeutic methods.
Diane supplied us with lots of images of the products of creative and play work. Using these judiciously throughout gives the site an authenticity that might otherwise be lacking.
The colour palette uses gentle, pastel shades that we think really suit the business. However, the use of textures stop these from being too bland.
The content was vital for Diane's site. Working from text supplied by Diane, we highlighted her expertise in play and creative therapy. Also, as these types of intervention are still surrounded by misconceptions, it was important to explain what these entailed.