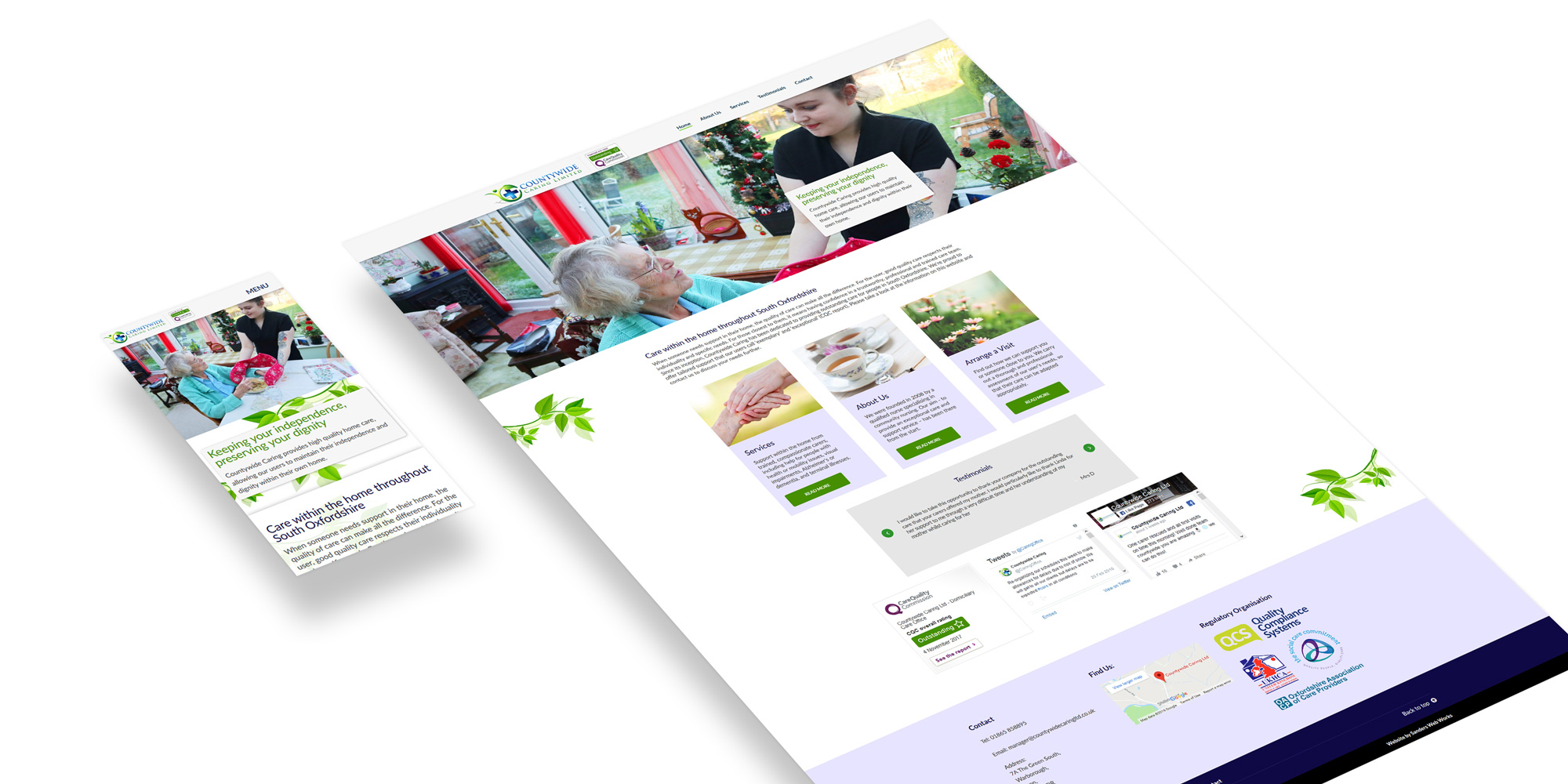 Countywide Caring provides care and support services across South Oxfordshire. The service offers care within the home for people with a variety of health-related difficulties. It helps its users to preserve their independence and dignity. Founded by registered nurse Heidi Kennedy, in 2017 the service was rated by CQC as outstanding. CQC reports that:
without exception everyone we spoke with were extremely complimentary about all aspects of the service.
We were commissioned to carry out a complete redesign of the company's existing website. This was beginning to look dated and did not provide a true reflection of the company's professionalism and expertise.
As with many companies, Countywide Caring came to us with an existing logo, and we incorporated that into our design. The text had to cover a lot of ground, and our clean uncluttered design helped to display this without looking crowded. We wrote content to clearly show Countywide Caring's commitment to its core values. As there is ample evidence of the company's high standard of service, testimonials and links to reports were made highly visible. The company supplied photographs of its service in action, and we made use of these in banner images.
Countywide Caring provides a service that has a direct and positive impact on the lives of its users and their loved ones. It's our particular pleasure to have supported this exceptional company.