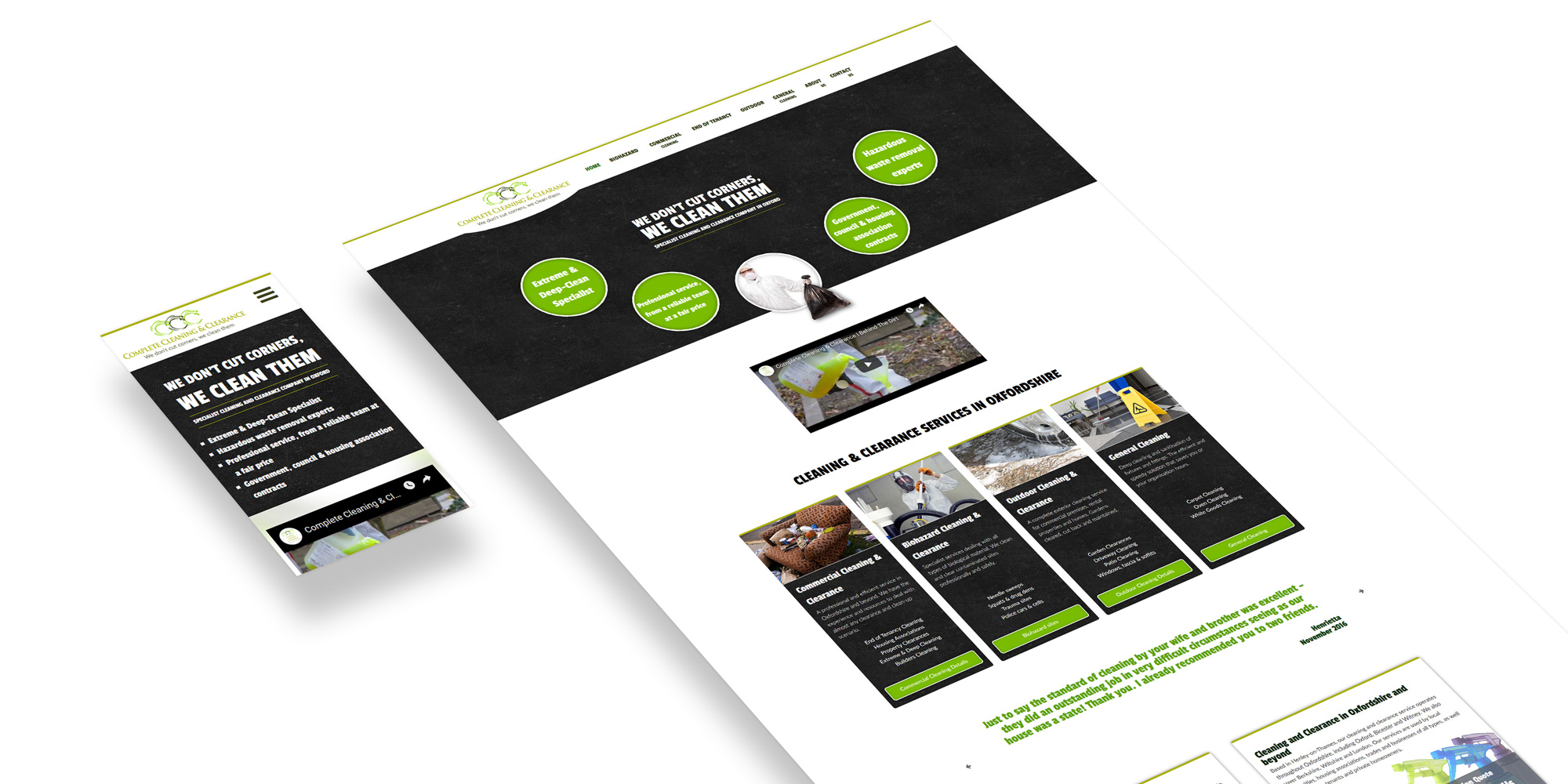 Complete Cleaning and Clearance are an Oxfordshire-based company that provide a host of services related to cleaning and clearance of properties. They also offer a car valeting service. The company have operated within the industry for nine years, and deal with many extreme cleaning and clearance jobs. This gives them a breadth of experience that most rivals don't have.
The owners approached Sanders Web Works looking for a website that would market their company effectively. We were particularly keen to accept the commission as we have designed websites for a number of cleaning businesses now, and have some familiarity with the sectors and the likely requirements of the owners.
Integrating the existing logo, we developed a bold, eye-catching design that we think reflects the company's 'tackle-anything' ethos. The company's many services were organised logically into a menu system and content written that emphasised their main selling points of professionalism, value for money and complete service.
Why We Did What We Did…
One challenge for this project was how to present such a wide range of services in a logical way that would be easy for the user to navigate. After a number of tries, we decided on the present structure, which we think works well.
We also needed to write sufficient amount of text to register in search engines, but not so much that it would overwhelm the reader.
Use of images was a key consideration. The company had provided some impressive before-and-after photographs of their work. However, care needed to be taken in how these are placed. If used on a home page, the user would have been confronted immediately with an unattractive 'before cleaning' shot, which could be off-putting. The images were therefore incorporated in galleries on the appropriate service pages, and more suitable stock images used on the front page.