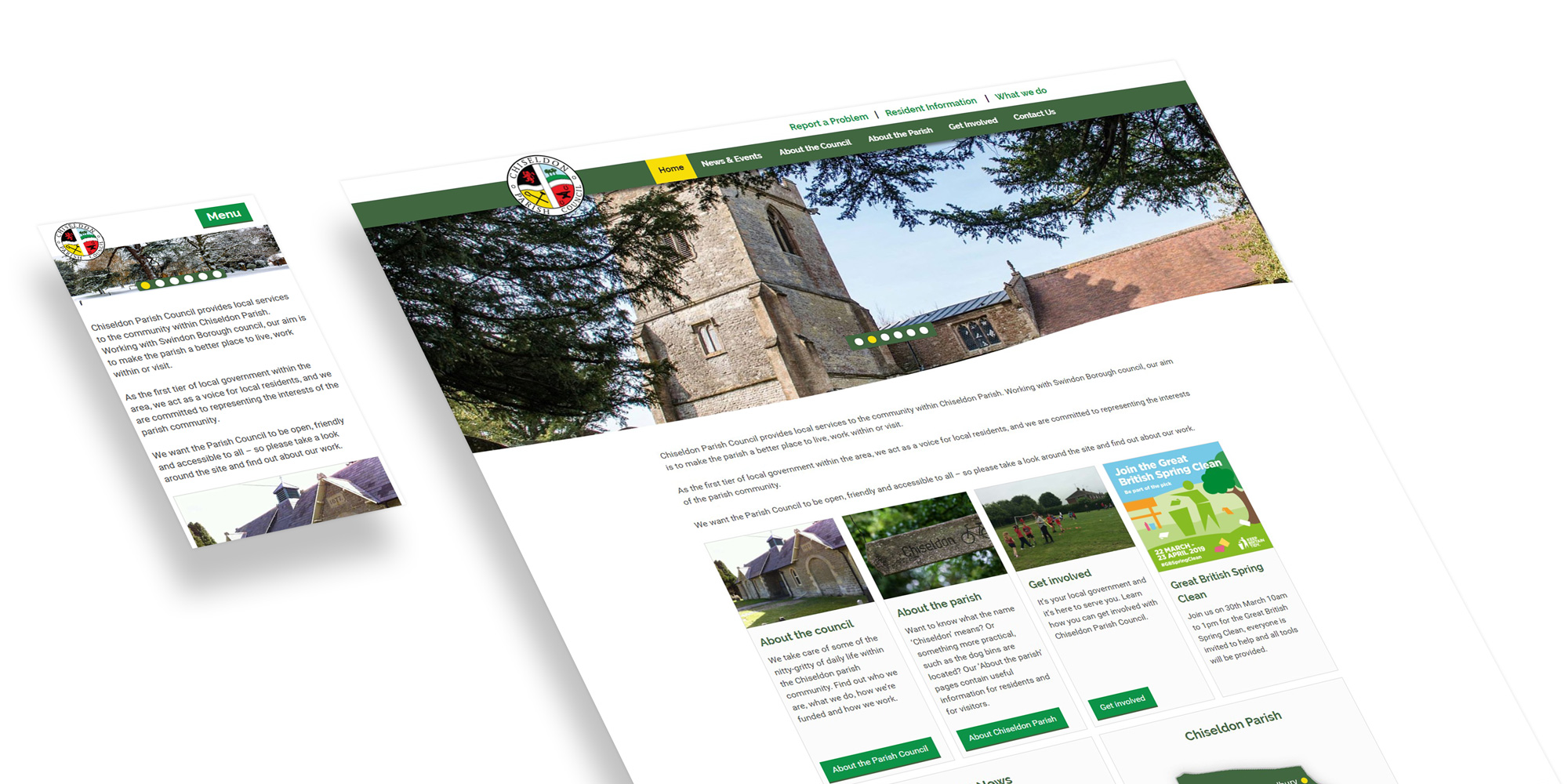 Chiseldon Parish occupies a largely rural area in Northern Wiltshire. Bordering on Swindon, the parish encompasses the villages and hamlets of Chiseldon, Badbury, Draycot Foliat, Hodson and Ridgeway View. The parish is close to the Marlborough downs, within the North Wessex Downs Area of Outstanding Natural beauty.
The parish website fulfils diverse functions, including publishing local government information and communications (such as planning decisions), advertising local events, allowing residents to track ongoing issues and advertising the parish to visitors.
The existing website was no longer fit for purpose, and we were commissioned to redesign the site from the ground up.
The first task was to produce a coherent structure that allowed users to find relevant information quickly. We then wrote content to reflect the council's ethos and needs. Specifically, the council wanted to communicate clearly the work that they do on behalf of residents, to encourage their involvement, and to be approachable and open. We also worked with the council to produce a new logo.
The website has to provide residents with detailed information about official meetings, and we developed systems for displaying that cleanly and in a visually attractive format. To complement this, a tracking system was developed that allows residents to see what progress has been made in tackling an issue affecting them. Coding work was carried out to ensure that the website displays well on mobile, tablet and PC/laptop alike.
Our ongoing management of the website includes adapting content, such as news items and communications from Swindon Borough Council, and uploading it to the website.