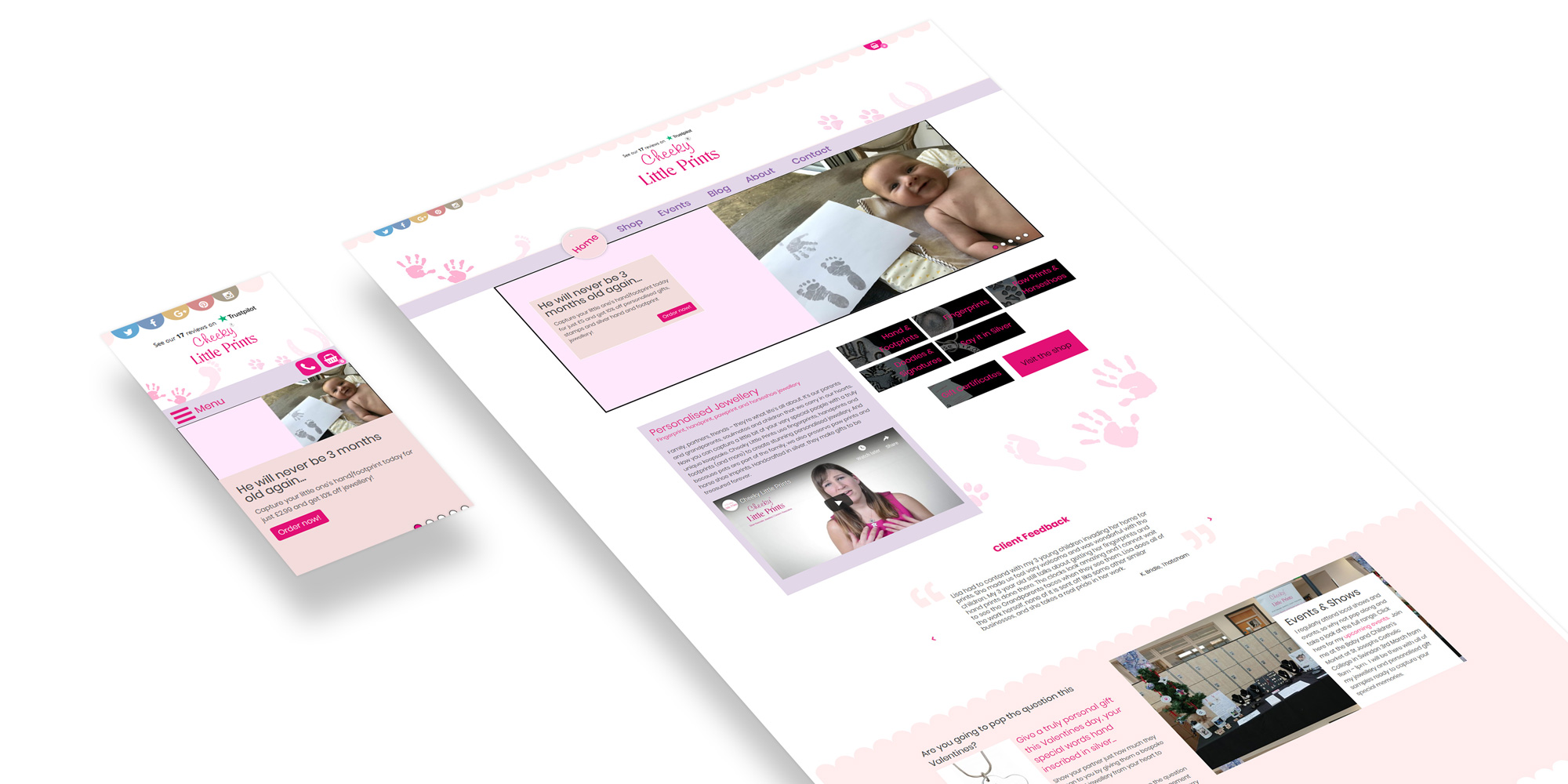 Cheeky Little Prints is a small business that produces personalised silver and ceramic keepsakes. The company captures imprints – signatures, doodles, hand and footprints, paw prints and even horseshoes – then preserves these into attractive and durable mementos. The range includes cufflinks, charms, bookmarks, mugs, plates and photoframes. In this way, Cheeky Little Prints supplies its customers with a truly unique reminder of their families, friends or pets.
Owner Lisa Berry approached Sanders Web Works looking for help with her existing website. She had already put a huge amount of effort into the site, including writing the content for dozens of products. However, with so much to offer, the site had become unwieldy and hard to navigate. The e-commerce system also lacked some functionality. We were commissioned to reorganise the site, give it a more professional feel, add an integrated e-commerce system and develop a mobile-friendly version.
Central to the task was considering the user experience – in other words, ensuring visitors to the site could navigate products, find additional information and make an order quickly and easily. We also redesigned the pages to produce a streamlined, uncluttered appearance. The design was migrated to a content management system to make any further changes more cost-effective. Lastly, we have taken over the hosting and management of the site, which will allow Lisa to concentrate on running her business.