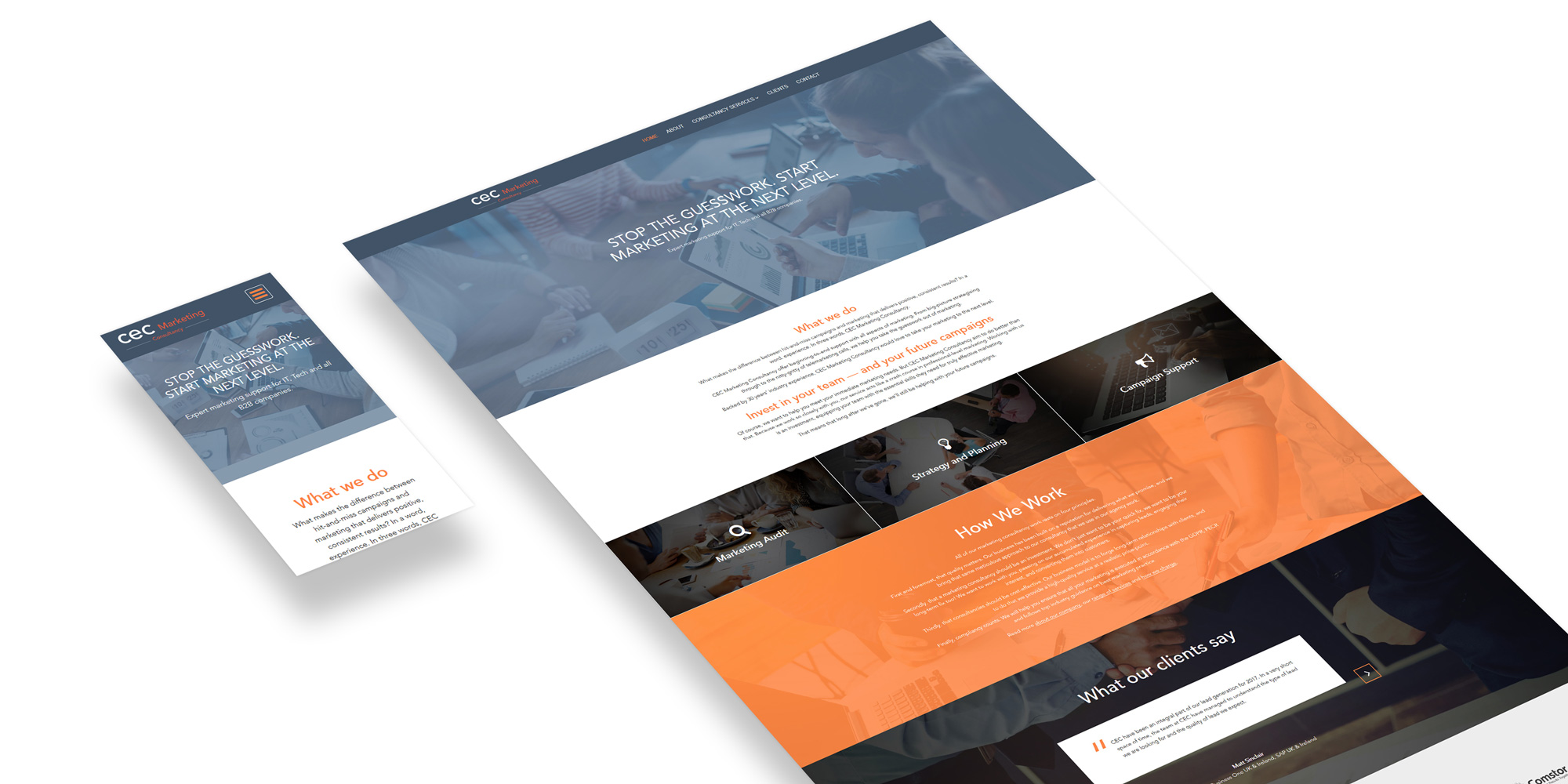 CEC Marketing Consultancy provide beginning-to-end support with all aspects of marketing. Specialising in the tech and IT sectors, the company helps businesses with everything from big-picture strategising through to the nitty-gritty of telemarketing calls. The consultancy places an emphasis on equipping their clients with essential skills to tackle future marketing campaigns.
CEC Marketing Consultancy is run by Christine Cockerton, a marketing professional with many years of industry experience. Christine had previously founded CEC Marketing, which focused on finding high-quality leads for businesses. Increased demand from clients for consultancy services led to her setting up CEC Marketing Consultancy.
As we had previously developed the original CEC Marketing website, we were delighted to work with Christine again on the new CEC Marketing Consultancy website. As the two branches work side by side, it was essential to use the same look and branding throughout the new site. However, a slight variation in background colour was used to give the consultancy site a separate identity. Also, as the new site had less text, we realised that splitting it down looked awkward. The consultancy site therefore presents text in more traditional blocks.
We worked with the CEC team to produce the content for the new site, focusing on the key benefits that the consultancy provides. These include taking the uncertainty out of marketing and investing in the client company's future.